Given the shit show that was 2020, there are obviously a lot of carry overs from that most anticipated list going into 2021. This will, no doubt, be another weird year for movies given the pandemic, but there are still plenty of things to look forward to.
This week on the podcast, we discussed a number of these films, and while it's still certain which of these will actually come out this year, it's fun to get excited for things anyway.
Candyman (Nia DaCosta) | est. release date: August 27, 2021
A "spiritual sequel" to the 1992 horror film Candyman that returns to the now-gentrified Chicago neighborhood where the legend began.
The French Dispatch (Wes Anderson)
A love letter to journalists set in an outpost of an American newspaper in a fictional 20th-century French city that brings to life a collection of stories published in "The French Dispatch" magazine.
Prisoners of The Ghostland (Sion Sono) | January 31, 2021 (Sundance)
A notorious criminal must break an evil curse in order to rescue an abducted girl who has mysteriously disappeared.
The Immortal Jellyfish (Dusty Bias)
Denny, an off-the-grid oddball who calls a nurse hot-line for help with his nasty "fire piss" problem. When a dying man washes ashore, Denny and nurse Linda get caught up in the drama and become madcap partners in crime-solving.
Coming 2 America (Craig Brewer) | March 5, 2021 (Amazon Prime)
Akeem must venture back to the States to find his long-lost son and apparent heir to the throne of Zamunda.
Strawberry Mansion (Kentucker Audley, Albert Birney) | January 29, 2021 (Sundance)
In a future where the government records dreams and taxes them, a dream auditor gets caught up in the dreams of an aging eccentric.
Judas and the Black Messiah (Shaka King)
The story of Fred Hampton, Chairman of the Illinois Black Panther Party, and his fateful betrayal by FBI informant William O'Neal.
DUNE (Denis Villeneuve) | est. release October 1, 2021 (HBO MAX)
Feature adaptation of Frank Herbert's science fiction novel, about the son of a noble family entrusted with the protection of the most valuable asset and most vital element in the galaxy.
Cryptozoo (Dash Shaw) | January 29, 2021 (Sundance)
Cryptozookeepers try to capture a Baku, a dream-eating hybrid creature of legend, and start wondering if they should display these beasts or keep them hidden and unknown.
The Card Counter (Paul Schrader)
Tell just wants to play cards. His spartan existence on the casino trail is shattered when he is approached by Cirk , a vulnerable and angry young man seeking help to execute his plan for revenge on a military colonel. Tell sees a chance at redemption through his relationship with Cirk. Gaining backing from mysterious gambling financier La Linda, Tell takes Cirk with him on the road, going from casino to casino until the unlikely trio set their sights on winning a World Series of poker tournament. But keeping Cirk on the straight-and-narrow proves impossible, dragging Tell back into the darkness of his past.
A Black Rift Begins to Yawn (Matthew Wade) | February 21, 2021 (Slamdance)
Two women work on a mysterious project that distorts their memories of time, place, and identity.
Last Night in Soho (Edgar Wright) | April 23, 2021
A young girl, passionate in fashion design, is mysteriously able to enter the 1960s where she encounters her idol, a dazzling wannabe singer. But 1960s London is not what it seems, and time seems to fall apart with shady consequences.
Topology of Sirens (Jonathan Davies)
After discovering a set of cryptic microcassettes in her new home, Cas is drawn into a meditative mystery of environmental sound and experimental music.
Nightmare Alley (Guillermo del Toro)
A corrupt con-man teams up with a female psychiatrist to trick people into giving them money. A remake of the 1947 film.
Wild Indian (Lyle Mitchell Corbine Jr.) | January 30, 2021 (Sundance)
Two men learn to confront a traumatic secret they share involving the savage murder of a schoolmate.
I Was A Simple Man (Christopher Makoto Yogi) | January 29, 2021 (Sundance)
A family in Hawai'i faces the imminent death of their eldest as the ghosts of the past haunt the countryside.
Halloween Kills (David Gordon Green) | release date: October 15, 2021
The saga of Michael Myers and Laurie Strode continues in the next thrilling chapter of the Halloween series.
Diabolik (Antonio Manetti, Marco Manetti)
Hallorann (Mike Flanagan)
The Hand of God (Paolo Sorrentino)
Ghostbusters: Afterlife (Jason Reitman) | June 11, 2021
When a single mom and her two kids arrive in a small town, they begin to discover their connection to the original Ghostbusters and the secret legacy their grandfather left behind.
Annette (Leos Carax)
A stand-up comedian and his opera singer wife have a 2 year old daughter with a surprising gift.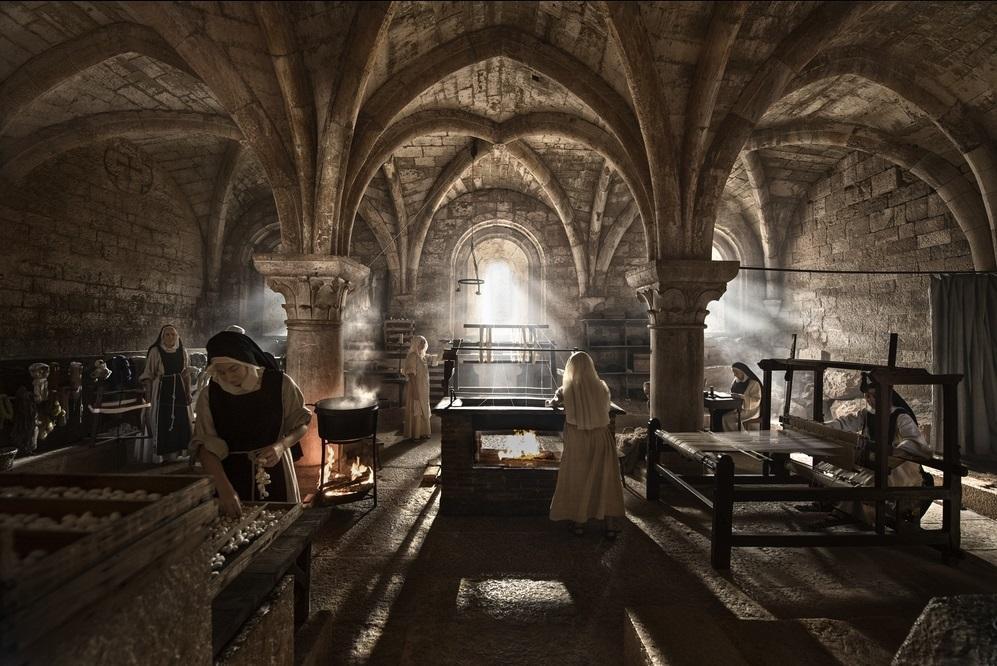 Benedetta (Paul Verhoeven)
A 17th-century nun in Italy suffers from disturbing religious and erotic visions. She is assisted by a companion, and the relationship between the two women develops into a romantic love affair.
Dual (Riley Stearns)
Fear Street (Leigh Janiak)
First of three movie adaptations of the book series by R. L. Stine. In 1994, in the aftermath of a brutal tragedy in Shadyside, Ohio, a group of teens discover that a series of horrifying events that have plagued their town over many years might not be random, and that they may be the next victims.
Come True (Anthony Scott Burns) | March 12, 2021
A teenage runaway takes part in a sleep study that becomes a nightmarish descent into the depths of her mind and a frightening examination of the power of dreams.
Spiral (Darren Lynn Bousman) | May 21, 2021
A sadistic mastermind unleashes a twisted form of justice in Spiral, the terrifying new chapter from the book of Saw.
BIOS (Miguel Sapochnik)
On a post-apocalyptic earth, a robot, built to protect the life of his dying creator's beloved dog, learns about life, love, friendship and what it means to be human.
The Green Knight (David Lowery) | July 30, 2021
A fantasy re-telling of the medieval story of Sir Gawain and the Green Knight.
Memoria (Apichatpong Weerasethakul)
The main character of the film is a woman from Scotland, who, while traveling in Colombia, begins to notice strange sounds. Soon she begins to think about their appearance.