The lists keep on coming as Amanda presents her top ten movies of 2019. Click here to check out all of our year-end lists.
10. Late Night (Nisha Ganatra)
Late Night certainly resembles The Devil Wears Prada, but at its center is a person of color (Mindy Kaling). Emma Thompson plays Kaling's boss, a mean-spirited woman who's trying to stay relevant and to keep her job. I don't think it's a film worthy of tons of accolades, but it's a pleasant and entertaining watch.

9. Shazam! (David F. Sandberg)
Most people, I'm assuming, have fallen for the charms of Zachary Levi by now, and if not, they should probably see some of the projects he's been in this past year, such as The Marvelous Mrs. Maisel and Shazam! The latter, a film about a foster child who is given superpowers — part of which transform him into a grown man in spandex — shows Levi doing what he does best: comedy. He's great at snappy dialogue, hence the reason that he thrives in an Amy Sherman-Palladino world, but he also brings a warm, inviting presence, which is perfect for the role of a man playing a kid. I hear there's a sequel in the works, so I'm curious to see how the adventure continues. 
8. The Last Black Man in San Francisco  (Joe Talbot)
This film broke my heart. And it's not even the main character of Jimmie Fails who does the breaking as he searches for a way to reclaim a home that was once his in a gentrifying San Francisco. It's his friend, played by Jonathan Majors, who plays the role of Mont with such sincerity, innocence and goodness that it keeps you tethered to him throughout the film. In the end, I didn't care as much about Jimmie succeeding as Mont being happy and having Jimmie's friendship to sustain him. If you're looking for a beautiful film with some incredible acting, I would highly recommend it. 
7. Pink Wall (Tom Cullen)
Directed by Tom Cullen, Pink Wall was one of those films that snuck up on me this year, lingering long after it was over. It's a portrayal of a relationship over six scenes in six years and it has two great leads in Tatiana Maslany and Jay Duplass, who are great at pulling you in, making you cry, drying your tears, then repeating the cycle all over again. The film's sparsity in music and effects only adds to the power of their performances, and I hope more people will see it now that it's on VOD.  REVIEW
6. Knives Out (Rian Johnson)
Not everyone is a big fan of Daniel Craig as a private detective with a particularly bad Southern accent, but I feel he's as crucial to this film as the death of Harlan Thrombey (Christopher Plummer) and adds much of its comic relief. Plot-wise, the story's imperfect, and doesn't quite have the surprising payoff it needs, but the fact that there's a woman of color, Ana de Armas, at the forefront of a film with such big names is a reason for celebration. 

5. Midnight Traveler (Hassan Fazili)
In Midnight Traveler, director Hassan Fazili and his editor, writer and co-producer, Emelie Mahdavian, paint a striking picture of the journey to asylum. The footage gives just as much voice to the filmmaker as to the family. I appreciated the film's intimacy, its willingness to discuss culture and gender and mostly, giving credit where it's due, how amazing it was to have a family unafraid to be vulnerable through such harrowing circumstances. REVIEW
4. Cold Pursuit (Hans Petter Moland)
I'm not a fan of the Taken films or Liam Neeson much, especially given his comments this past year, but when I saw a trailer for Cold Pursuit, it looked funny, absurd even, with its harsh arctic setting, despite its subject matter. It's a dark film, but it did prove to be more dark humor. My favorite parts were the ones that made a not-so-subtle nod to Neeson's age. Yes, he can still devastate much younger men but isn't quite as young as he used to be and needs a good huffing, puffing and regrouping after each fight. If even the superhuman-like Neeson and Tom Cruise, age, then I'm not sure what that means for the rest of us.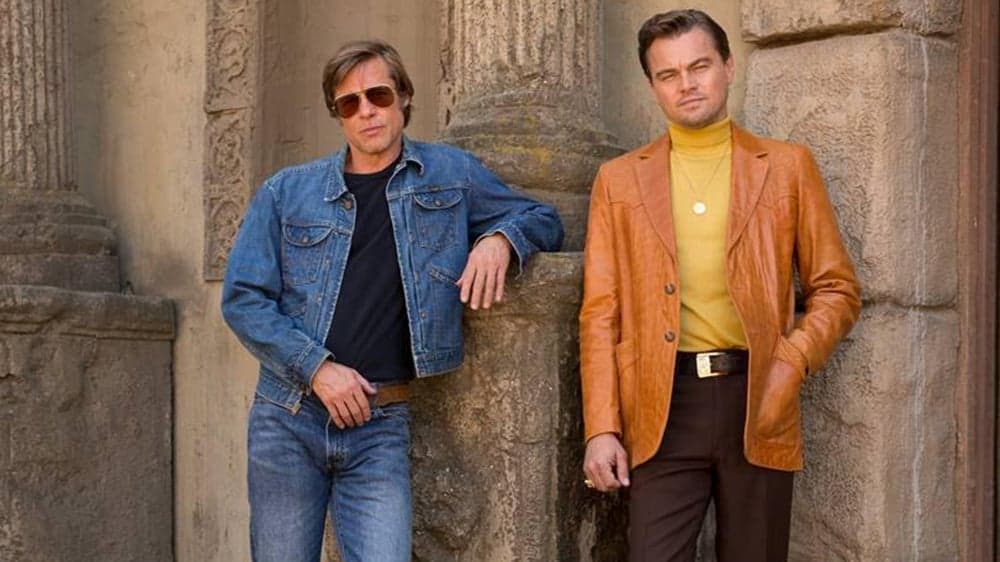 3. Once Upon a Time… in Hollywood (Quentin Tarantino)
Seeing Leonardo DiCaprio as actor Rick Dalton and Brad Pitt as his stuntman Cliff Booth on screen together seems natural, like this pairing should have happened years ago. As meandering as the film sometimes is, it's hilarious and takes you on a strange ride that gets even weirder toward the end. It only fuels my love for DiCaprio and my need to see these two do another film. 
2. Booksmart (Olivia Wilde)
At 17, with my learner's permit in hand, I saw my first R-rated film in theaters, Superbad. Booksmart has often been called its female counterpart, but for me, it's the film I wish had been around all those years ago. It's outrageously funny, heartfelt and treats a female friendship between two senior girls with the respect and care it deserves. Most importantly, it makes you realize every school has cool kids who are not only cool but who are also getting into great schools. So why not live a little, right? 

1. Parasite (Bong Joon-ho)
Every year I search for a film with a truly original story — or at least one with a story that I haven't seen before. Last year, it was Yorgos Lanthimos' The Favourite, and this year, it's Bong Joon-ho's Parasite. This film, about a poor family who goes to great lengths to feed off of a wealthy one, just as easily makes you laugh as it does devastate you. From its acting to its commentary on class, I could go on and on about how great this film is, and I hope it'll sweep this awards season.