Arrow Video has announced their home video titles for December 2018, with new Blu-ray releases of
Ingmar Bergman
's
The Serpent's Egg
, a boxset of
De Palma and De Niro
's early films (
The Wedding Party, Greetings
, and
Hi, Mom!
), 
Sergio Corbucci
's
Django
,
Ed Hunt
's
Bloody Birthday
, and
Billy Wilder
's
The Apartment
.
Take a look at the full release below, and click over to ArrowVideo.com for more information.
Winter is Coming and so is Arrow!

 

With winter right around the corner, you're going to want to stay inside to beat the cold, unpleasant weather. Thanks to Arrow, staying in is better than ever and this December they're going to give you six more reasons to do so!

On December 4th, Arrow Video is pleased to release The Serpent's Egg from legendary director

Ingmar Bergman. In this spellbinding mystery, David Carradine stars as an out-of-work circus performer that gets caught up in a tangled web when he begins to ask questions about his brother's bizarre death. For this film Bergman teamed with powerhouse Italian director Dino De Laurentiis.

Things get really busy on December 11th starting with the release of De Palma & De Niro: The Early Films. This boxset showcases Robert De Niro on the big screen for the first time and highlights the beginnings of his wonderful relationship with the legendary Brian De Palma. The set includes three films from the iconic duo – The Wedding Party, Greetings and Hi, Mom! – all of which have been newly restored specifically for this release. Featuring brand-new interviews, commentaries and writings, this is one boxset not to be missed.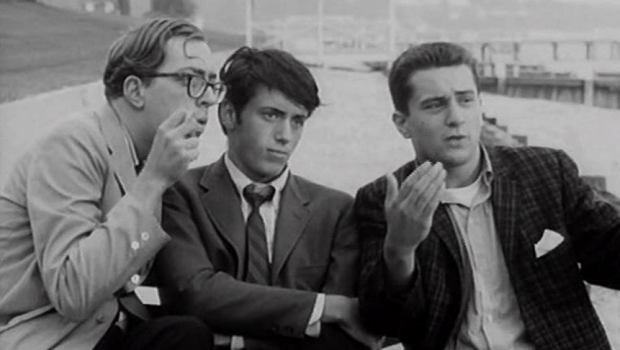 If you like westerns you're in luck, because rounding out the December 11th slate will be Sergio Corbucci's landmark spaghetti western, Django. Franco Nero stars as a mysterious loner that arrives on the US-Mexico border and gets caught up in a war between a racist gang and Mexican revolutionaries. This release features a brand new 4K restoration and includes Texas Adios, the follow up in which Nero returns as Django. Django will also be available as a limited edition steelbook.

Twisted '80s slasher Bloody Birthday comes home on December 18th with a brand new 2K restoration. A trio born on the same solar eclipse develop a habit for murdering adults in the Ed Hunt directed classic. This new release is loaded with special features, including two new commentaries, an interview with lead actress Lori Lethin and a video appreciation from renowned genre journalist Chris Alexander.
Joining the Arrow Video December releases will be The Apartment, coming to Blu-ray on December 11th from Arrow Academy. Hollywood icons Billy Wilder and Jack Lemmon re-team for perhaps their greatest achievement in this hilarious masterpiece that took home five Academy Awards, including Best Picture. Arrow Academy is proud to present The Apartment with a brand new 4K restoration from the original camera negative and produced exclusively for this release.