As the year-end list train rolls on, here are Blake's top 25 movies of 2019. For more year-end lists click here.
25. The Nightingale (Jennifer Kent)
24. Little Woods (Nia DaCosta)
23. Portrait of a Lady on Fire (Céline Sciamma)
22. Marriage Story (Noah Baumbach)
21. Doctor Sleep (Mike Flanagan)
20. Her Smell (Alex Ross Perry)
19. Apollo 11 (Todd Douglas Miller)
18. Black Mother (Khalik Allah)
17. Knives Out (Rian Johnson)
16. The Beach Bum (Harmony Korine)
15. Little Women (Greta Gerwig)
14. Asako I & II (Ryūsuke Hamaguchi)
13. Atlantics (Mati Diop)
12. Us (Jordan Peele)
11. For Sama (Waad al-Kateab,Edward Watts)
10. One Cut of the Dead (Shinichiro Ueda)
A wild and innovative ride, capturing an exuberant love for filmmaking that's infectious, the way the back half of One Cut of the Dead contextualizes its 40-minute one-take opening is joyous to watch.
9. The Lighthouse (Robert Eggers)
As Robert Eggers's follow-up film to The Witch builds to another deliciously crazy conclusion, entrancing performances from stars Robert Pattinson and Willem Dafoe – along with striking black-and-white cinematography within the claustrophobic 1.19:1 aspect ratio – perfectly nurture the dread of The Lighthouse.
8. Crawl (Alexandre Aja)
This tense, fun and tight-as-a-drum disaster/creature feature succeeds on multiple levels, seamlessly folding fine character work and familial drama into the chaos. There's even a cool use of those cliched doorjamb height markers in Crawl. Kaya Scodelario, Barry Pepper and Cso-Cso as Sugar the Dog are one of the year's best on-screen teams.
7. Bliss (Joe Begos)
Joe Begos constructed an unapologetically sleazy and gory 16mm exploitation opus that also functions as a(n acid) trip chronicling the intense quest to create art. I'm excited to see where the filmmaker goes from here; his upcoming VFW looks great.
6. Ad Astra (James Gray)
An exquisite pairing of a blockbuster epic and emotional journey, boasting stunning visuals and a dense character-driven core, Pitt is a fantastic guide through the Ad Astra adventure that surprises in many ways, both grand and understated.
5. Uncut Gems (Josh Safdie, Benny Safdie)
I found myself worried about an unlikable, degenerate-gambler jewelry store owner who has only himself to blame for his spiraling problems. Skillful, close-quarters, handheld camerawork and dizzying editing that matches the narrative shoot the tension sky high. The entire cast of both pros and non-actors is extraordinary.
4. Midsommar (Ari Aster)
Breaking up is hard to do and often hard to watch; in Ari Aster's intense slow-burn shocker that's at once gorgeous and disturbing, it also manages to be hilarious – a tonal triumph.
3. Parasite (Bong Joon-ho)
Bong Joon-ho is a master of the dark social satire, and this is his best and boldest to date. Meticulous in its cinematic construction and its deconstruction of class warfare, the film is a holistically remarkable experience.
2. The Irishman (Martin Scorsese)
Definitely cinema. Scorsese and his legendary cast bring experience that informs each of the 209 engrossing minutes, yet they transcend formula to craft an elegy that resonates – collective self-meditation that avoids self-indulgence or a "playing the hits" feel.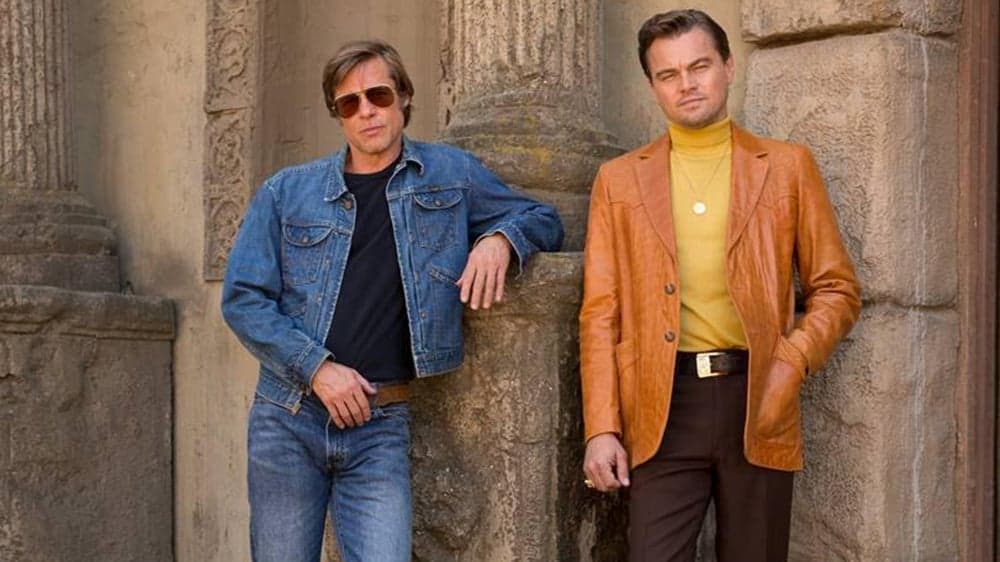 1. Once Upon a Time… in Hollywood (Quentin Tarantino)
I was so immersed in Tarantino's vision of 1969 Hollywood that I forgot to count how many lines of dialogue everyone had. Watching the lights illuminate at dusk on Hollywood Boulevard; driving down the freeway with Cliff Booth; watching Rick Dalton, an actor deemed past his prime, nail a performance; and seeing Sharon Tate watch herself on screen (actually, watching Margot Robbie as Sharon Tate watch the actual Sharon Tate on screen) are just a few of the endless stand-out moments that lovingly convey a complex time and place that we know are careening toward change. How great it would be if heroes didn't have shelf lives and considerable potential could be realized. Once Upon a Time in Hollywood tells its cinematic stories with a graceful reverence and technical proficiency, which will endure.