Release Date: November 24, 2017 (Limited)
Director: Luca Guadagnino
MPAA Rating: R
Runtime: 132 Minutes
Young lovers, separated by endless distance and only hearing each other's voices over the telephone, call each other by their names as they resist the awful truth that their love might be truly over. The loudness of breathing, the force of hushed voices, the tears that have not yet formed – these are the signs of love that cannot continue and the mourning that lasts in their stead.
Call Me By Your Name is an incredibly special movie, an incredibly human movie. It tells the story of Elio Perlman (Timothee Chalamet) a 17-year-old living in Northern Italy with his parents during the summer of 1983. His father (Michael Stuhlbarg) is an archaeologist, and each summer a student is hired to come to Italy, live with the family and assist Mr. Perlman with his paperwork. This year, Oliver (Armie Hammer) arrives, and something changes in Elio.
Normally a precocious and charming kid with a reputation as a bit of a skirt chaser, Oliver's presence wakes something deep inside him that he cannot put into words. This struggle, to express feelings that are inexpressible, is the overarching conflict of Call Me By Your Name, and it makes every word, every syllable, every breath heart aching.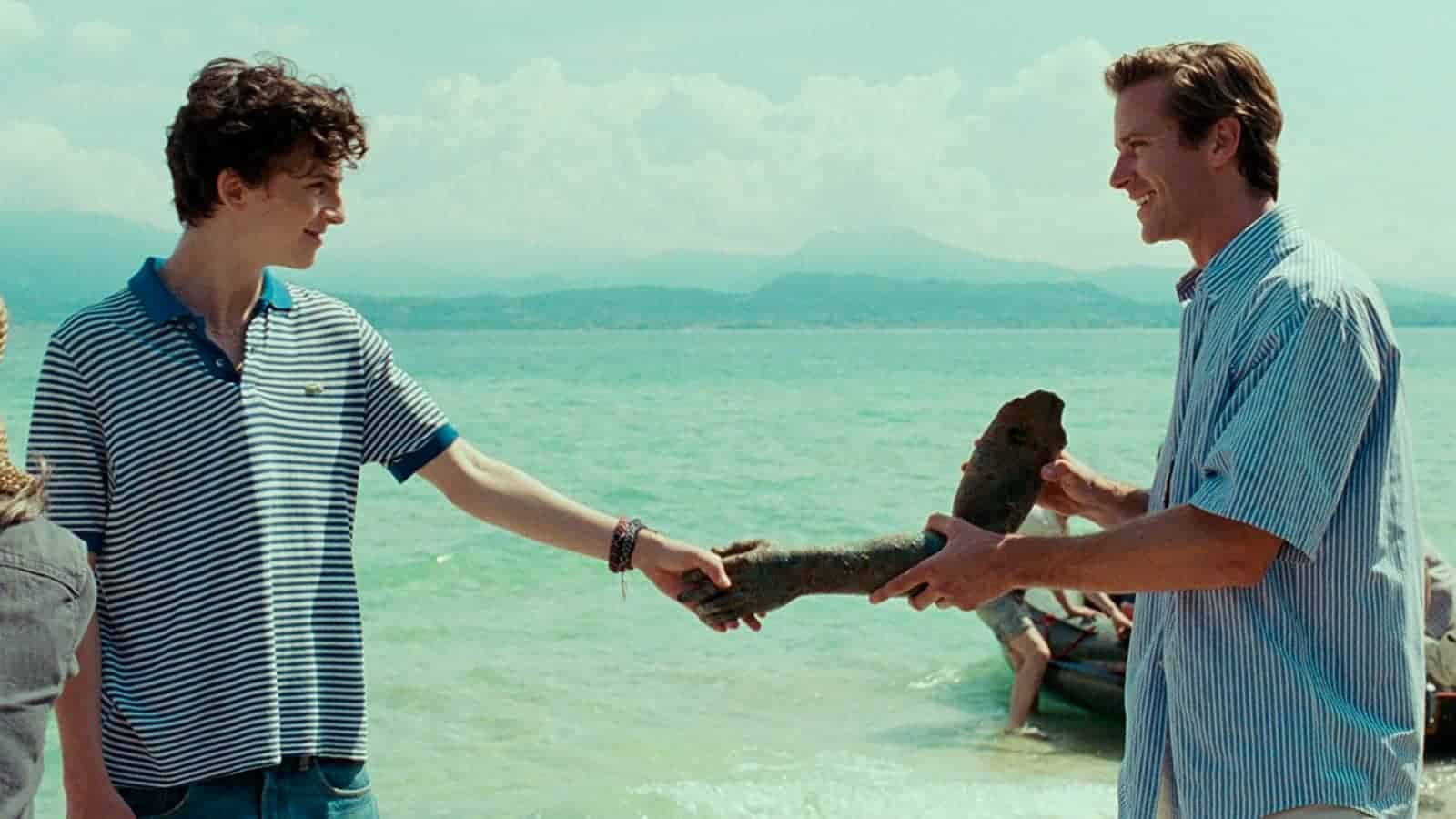 Luca Guadagnino's team of filmmakers is completely first rate. Thai cinematographer Sayombhu Mukdeeprom, best known for Uncle Boonmee Who Can Recall His Past Lives, brings life to this Italian countryside. Every tree, every pond, every building oozes with life and history; you are truly witnessing history in action as these two young men move through the maze of their emotions.
Arguably more important than how the film looks is how the film sounds. Sufjan Stevens scored the film and, with a team of sound mixers, created a lush soundscape where every gasp, every sigh, every moan rings with the music of pain and love.
But here I have to acknowledge something: Objectivity in film criticism is a myth. When I tell you that Call Me By Your Name is an incredibly special movie, what I'm actually saying is that it is an incredibly special movie to me. Specific moments in my life – first intimacies, overwhelming speechlessness, outpourings of indescribable emotions, discoveries of truth – bear remarkable resemblance to what director Luca Guadagnino was able to put on screen in Call Me By Your Name.
And I cannot guarantee that what you will see is what I saw. As the final credits completed, the tears I had been holding back through the final half hour started pouring, and I was totally unable to speak. It took 20 minutes, a cigarette and a walk down a busy street after midnight with close friends for me to be able to express anything about this movie. This is the kind of filmgoing that makes you want to be a film critic while simultaneously hamstringing your ability to string words together in celebration.
At the end of the day, all I can say is that I loved this film and it means something to me. I cannot guarantee anything about how you will respond to this movie, but I hope that it moves you as it moved me. Joy is in short supply these days, and I wish everyone finds something that gives them as much joy as Call Me By Your Name gave me.