Chris rounds out our year-end releases with his top 25 movies of the year (number 25 may surprise you!). Click here to check out all of our year-end lists.
25. Cats (Tom Hooper)
The first entry in a best-of-the-year list sets a precedent for the entries to follow, and, yes, putting the most critically derided and justifiably mocked disasters of this or any other year would definitely bring my credibility into question. Far from being a juvenile troll akin to those who proclaim with a wink and smile that The Room is one of cinema's greatest achievements, I am sincere in my appreciation for the raw entertainment value of Tom Hooper's magnificent failure. 
A cavalcade of wrongheaded decisions brought Andrew Lloyd Webber's bizarre musical to the big screen, and — despite one or two decently rendered numbers (with Jason Derulo and Taylor Swift turning in the best performances of the film) — nearly everything, from unfinished visual effects to the too-intimate cinematography, just plain does not work for the enchanting tone that was promised in those now-viral trailers. That being said, few theater experiences I had this year can compare to the one I had with Cats as my fellow theater-goers and I lost our respective grips on our sanities and let Hooper's garish nightmare fuel wash over us, rousing us into uncontrollable laughter and a sing-a-along. That's gotta be worth something, right?
24. American Factory (Steven Bognar, Julia Reichert)
The unparalleled access that Steven Bognar and Julia Reichart received as they documented the Fuyao Glass company's attempt at expanding its operations on American soil makes for an intimate and comprehensive tale of international work cultures clashing. Shot over two years as Fuyao Glass America was hastily set up in the husk of a General Motors plant in Ohio, American Factory chronicles the heartening promises, bitter realities and rapid disillusionments that this endeavor represented for the residents of Moraine, who found themselves unceremoniously caught between American and Chinese industries. 
Taking a fly-on-the-wall approach, where the interiorities of the factory workers are placed at the forefront through revealing on-the-job testimonials, we follow a surprisingly tight narrative as the factory's establishment and kinks that come from an incompatibility of work cultures evolve into a stirring struggle for union support and workers' rights. Few documentaries released this year feel as complete as this one did.
23. The Farewell (Lulu Wang)
Taken from a surprisingly true story from its writer-director's familial past, Lulu Wang's The Farewell is a moving tragicomedy about the extraordinary/ludicrous measures we go through for the sake of family. An endearing cast, centered around a star-making turn for Awkwafina as the multi-cultural and disconnected Billi, bring subtle nuance to the unbelievable circumstances surrounding Wang's story. A tale of affectionate deception shot in an understated but effective fashion, The Farewell is a consistent delight that can move an audience to messy tears or raucous laughter with a surprising balance of tones. And, it should go without saying, Zhao Shuzen is the heart and soul of this film. #Oscar4NaiNai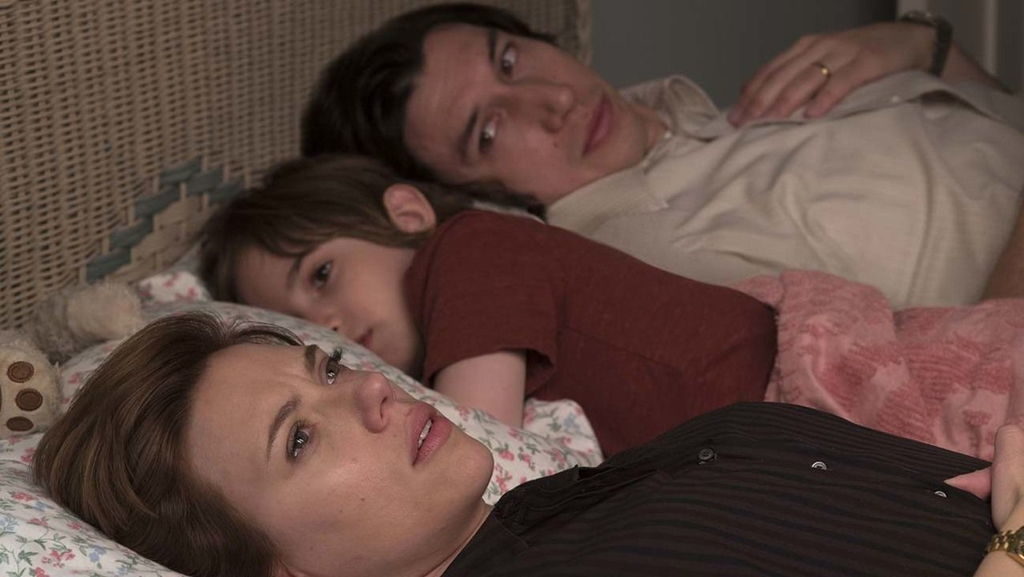 22. Marriage Story (Noah Baumbach)
While  its insufferable 'meme'ing, dissecting and furious debate over social media has dissuaded me from ever returning to it, I was still taken by Noah Baumbach's crushing snapshot of a divorce in action. Held down by two best-of-their-career performances by Scarlett Johansson and Adam Driver, Marriage Story is a multifaceted and complex look into the tolls that severing of a relationship take and the uncomfortable, unspoken truths that come to the surface when you're egged on by a parasitic divorce lawyer. 
Far from "picking a side" in Nicole and Charlie's tumultuous divorce proceedings, as the frustrating, constantly re-litigated discourse would have you believe, Baumbach's film places you into the eye of the storm of their relationship's undoing and allows you to see the destructive ugliness it generates on all sides. In spite of the forced memes that it inspired, Baumbach's latest from his partnership with Netflix continues to produce some of the most spirited, funny and tragic work of his career.
21. Dolemite is My Name (Craig Brewer)
For those who find biopics to be formulaic crowd-pleasers, Craig Brewer's Dolemite is my Name will do little to convince you otherwise. Yet, taking the lead from screenwriting duo Scott Alexander and Larry Karaszewski's known biopic strategy of unbridled enthusiasm for their subjects, the life of comedian-turned-cult-icon Rudy Ray Moore is justly celebrated for the underdog quality that his unconventional, late-career rise to stardom represented. 
Played with a sobering humanity by Eddie Murphy, whose personal career finds a notable kinship with the raunchy, boisterous comedy of Moore's Dolemite persona, the film itself functions as a less compromised and more flattering The Disaster Artist but with a much more likeable dreamer as its backbone. Backed up by a powerhouse cast of character actors, Dolemite is my Name is the kind of biopic that demands you reconsider its subject as the dynamic hero of blaxploitation he was.
20. In Fabric (Peter Strickland)
A celebration of giallo, couched in a satirical sendup to retail shopping culture, with the absurdist veneer of Death Bed: The Bed that Eats People, In Fabric is an anomaly of a horror film that embraces its inherent weirdness and surreality to great effect. Billed as "the killer dress movie" on its initial rollout, Peter Strickland taps into an enjoyable psychosexual lunacy with his narrative of a department store fronted by an enigmatic coven of store clerks that manages to hit delirious highs of menace and hilarity in equal measure. Too irreverent not to appreciate, In Fabric is a stylish and enthralling horror-comedy that finds that rare balance between the two genre tones.
19. The Forest of Love (Sion Sono)
I am nothing if not predictable, so when it was revealed that genre-film maverick Sion Sono was producing a serial killer film for Netflix, I was certain it had a reserved spot somewhere on my best-of-the-year list. Taking a self-referential jaunt through the iconography of his previous films, The Forest of Love is a gory, maddening romp of excess that plays to the director's strengths as a callous misanthrope and dark humorist. 
Chronicling the exploits of a misguided guerilla film collective, a nefarious conman, and a group of suicidal schoolgirls, the film uses its elongated runtime expertly to escalate its initial exposé plot to expected levels of torture, mutilation and murder. Though it is doubtful that his most widely accessible film to date will turn people onto his abrasive style as a director, his fans (myself included) will only be galvanized by Sono demonstrating how the corporate structure of Netflix takes away none of his aesthetic.
18. Her Smell (Alex Ross Perry)
Told through five heartbreaking, self-contained vignettes of the unsightly self-destruction of a punk rock band at the height of its fame, Alex Ross Perry's Her Smell lives and dies by the anchoring performance of Elisabeth Moss as the manic, toxic and mentally unstable Becky Something. 
A coarse film with even coarser performances, Perry's film showcases the known unpleasantness of rockstar excess through the frail mindset of its precarious punk rocker, a whirlwind of unstable emotions that grabs ahold of your attention and refuses to let you look away from her self-inflicted fall. Structured well around her flaws and a challenge to those expecting any kind of sympathy to her character, Her Smell is a stunning showcase for the raw talent of Elisabeth Moss. Also the soundtrack, though brief, is full of bangers.
17. High Life (Claire Denis)
Of the two films about the institution of fatherhood being tried by the infinite, unknowable and harsh expanse of the cosmos, Claire Denis' space odyssey, full of criminals and fuckboxes, is by far the more engaging. From the gripping, understated performances of Robert Pattinson, Juliet Binoche, Andre 3000 and Mia Goth to the subdued but effective set design and cinematography, High Life is a thoughtful reflection on a human being's assumed place among the boundless stars. 
A bleak mission featuring involuntary incarcerated passengers of a spacecraft headed towards a blackhole only devolve into sexually charged tragedy, the film poignantly shows no matter how far into the future the human race gets or how far we slip the bounds of earth, we remain the primal animals we always were. 
16. Missing Link (Chris Butler)
The impeccable craftsmanship and engrossing storytelling of Studio Laika continued into 2019 with (the criminally ignored) Missing Link. A rousing globetrotting adventure film that features jaw-dropping action sequences of incredible technical achievement, Missing Link sees the veteran stop-motion studio up its game yet again and (somehow) raise the bar once more after a string of visually impressive films by Laika. 
Centering on a 19th century explorer with a penchant for hunting cryptids and his unconventional friendship with a friendly sasquatch trying to locate his estranged familial line, this relatively mature narrative departure from their usual child-protagonist-centric films may have turned off its usual audience. This notable departure, however, is a charming and refreshing one that hopefully inspires even more fruitful genre films in the future.
15. Portrait of a Lady on Fire (Celine Sciamma)
Though quiet and understated, Celine Sciamma's Portrait of a Lady on Fire fittingly burns with a smoldering intensity that lingers beneath the intense, piercing looks of its lovelorn protagonists. With an irreproachable sense of style and design as her film grounds you in the period in which it's set, Sciamma's film arrests its audience with compelling pontification on the meaning of the cinematic gaze for a portraiture artist and her unwilling subject, folding their unrequited love into the overall distanced design of the film. It is a sumptuous vision fully realized.
14. Tux and Fanny (Albert Birney)
Originally released, fittingly, over an Instagram feed, Tux and Fanny is one of the most singularly unique and memorable animated features to be released (or, more accurately, compiled and then released) this year. The film combines an aesthetic that is visually inspired from 1980s' pixel video games, a luscious synth score from the most pleasurable drug trips, the wholesomeness of a forgotten kids' show and the unexpectant philosophical depth of a Werner Herzog monologue. I can guarantee you will not encounter a film as oddly moving and memorable as Albert Birney's surreal tale of friendship. With a structure like a series of self-contained shorts, but with a developing story, Tux and Fanny is that rare work of art that can be funny, sweet, disturbing, heartwarming and downright profound in equal measure.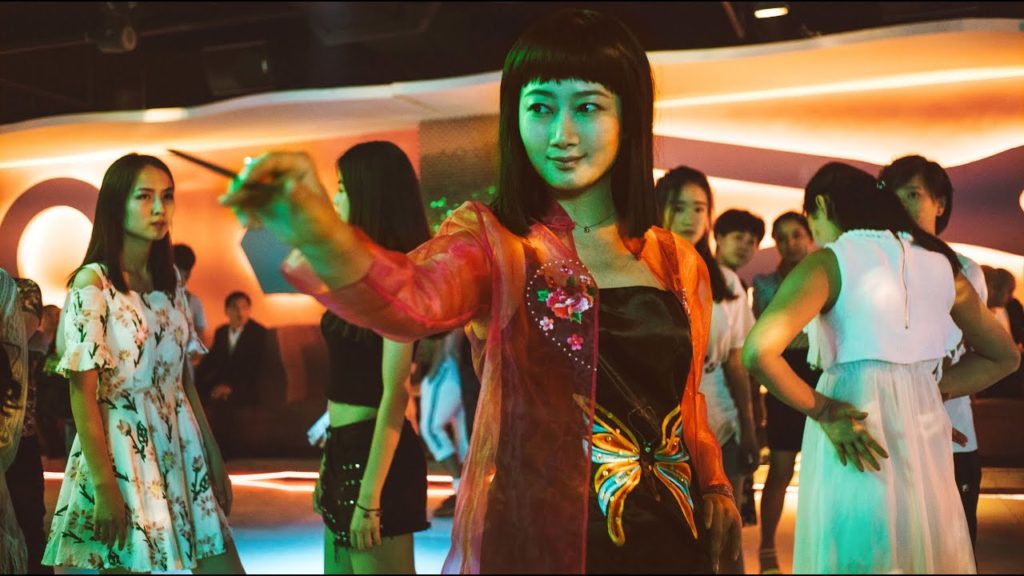 13. Ash is Purest White (Jia Zhangke)
Jia Zhangke's latest is an engrossing portrait of modern Chinese societies' harsh developments as seen through the compassionate eyes of a gangster's moll. After taking the fall for her mob boss boyfriend on an illegal gun charge, protagonist Qiao is sent on a captivating journey to find her lost connections and come to terms with the rapidly changing face of her country as she is placed on the bottom rung of society once more with nothing to her name. A deeply sympathetic film whose scope and timeline are immensely admirable,  Ash is the Purest White demonstrates that Zhangke always finds something poignant to say about his known themes even when returning to previously explored territory.
12. Midsommar (Ari Aster)
Ari Aster's followup to the notably polarizing film Hereditary showed the director deliberately doubling down on his inexplicable brand of relationship-trauma-based horror. More ambitious than the coven of satanists manipulating the Graham family, Midsommar's storyline represents the glorious resurrection of the folk horror film back to prominence, a sumptuous tale of an isolated pagan cult whose ritualistic festival runs afoul of several graduate students who were lured as unfortunate participants. Carrying an unexpecting humorous disposition and an oppressive atmosphere of wickedness permeating the whole of its extended runtime, Aster once again uses the horror genre to explore the tolls grief and loss take on us and the numerous horrific ways they end up being expressed. 
11. Knives Out (Rian Johnson)
As stimulating, blockbuster crowd pleasers go, Knives Out was a breath of fresh air after the deluge of Disney-owned properties flooding our multiplexes. A knowing throwback to the whodunnit mystery films of yesteryear, director Rian Johnson cribs from the best in his telling of the deceptive Thrombey clan and their backstabbing ways after their beloved patriarch's sudden murder puts their morals into dissaray. Featuring this year's most stacked cast, all giving memorable supporting roles and Johnson truly making the most of his (at times) ingenious set design and dialogue, Knives Out is capable of stringing you along effortlessly, gradually unfurling the mystery that has you firmly hooked on every sudden development and plot twist. 
10. The Last Black Man in San Francisco (Joe Talbot)
A story of history built into the walls and streets of a rapidly gentrifying San Francisco, Joe Talbot's film is a singular, poetic tribute to the city of his memories and the city he has grown to no longer recognize. A grand statement of a debut film, The Last Black Man in San Francisco gives credence to that cliché of the "city being a character" by putting its audience beautifully in touch with the rhythms of the Golden City and making it feel like a living, breathing entity that houses the assortment of characters. The narrative of two friends fighting for the control of a Victorian house in the Fillmore district almost takes a backseat so that Talbot can visually wax poetic about his unabashed love for his hometown, and the result is a soul-stirring tribute that overflows with sincerity and affection. 
9. The Souvenir (Joanna Hogg)
The possibly semi-autobiographical story of Joanna Hogg's The Souvenir is a quiet and reserved tragedy of toxic, draining romance that operates in a composed style, one which speaks volumes. The aspiring filmmaker in Julie and the unrestrained addict in Anthony make strange bedfellows, but The Souvenir is much less about disregarding the bad relationships we have in our life and more about coming to terms with the things we learn, uncomfortable or otherwise, through their unfortunate occurrence. A poignantly understated film that probes the muted pain of a one-sided love with a pronounced tenderness, Hogg's film is as powerful as it is unassuming. Still, I am kinda surprised that, of all movies released this year, this is getting a sequel.
8. Greener Grass (Jocelyn DeBoer and Dawn Luebbe)
I'll be the first to say that suburbia satires are overplayed at this point, as that classic image of isolated residential communities where everyone knows one another and resents them in private has seemingly been more represented in fiction than reality. Greener Grass isn't so much a sendup of that specific American culture as much as it is an unabashed celebration of the weirdness and surreality that it inspires, an absurd and nonsensical perversion of the sensibilities of a Norman Rockwell painting delivered with a Lynchian provocation. 
Jocelyn DeBoer and Dawn Luebbe's off-kilter comedy is often hard to follow along with, freely jumping from outlandish ideas (children become dogs, people give birth to soccer balls, babies are just given away) with an anarchic sensibility. However, the impeccable design that presents the film as the hazy, glossy nightmare of a Leave it to Beaver episode allows all the strangeness of the plot to just wash over you.
7. The Irishman (Martin Scorsese)
Scorsese's return to the gangster genre, which many Twitter users would wrongly have you believe he never left, represented a mature and sobering insight into the costs that the life of a made man can have on someone in his old age. The story of Frank Sheeran painfully reminiscing on his strained involvement with the Bufalino crime family and Jimmy Hoffa is a decades-spanning crime odyssey that knowingly deglamorizes the gangster image Scorsese's detractors inaccurately claim he has been championing his entire career. Centering on a bitter acceptance of mortality set against the clandestine goings-on of the union struggles of America's mid-century, The Irishman sees its director assemble some of the big hitters from his past films to deliver one of his most enjoyable and moving films of his career, and that is saying a lot.
6. An Elephant Sitting Still (Hu Bo)
While its simple narrative is composed of numerous intersecting quotidian tragedies over the course of one long day in Jingxing county, the true unfortunate tragedy of An Elephant Sitting Still is that it represents both the debut and final feature of novelist Hu Bo. 
A perfectly paced film that uses its four-hour runtime to place you into the everyday lives of its dishevelled, despondent and fragmented protagonists as they wander through the day in gorgeously realized long takes, Hu Bo's film is an intimately interconnected urban odyssey that revels in the unexpected crossovers of its four bound protagonists. Dreary and depressing though it may be, An Elephant Sitting Still is extremely clear and resolute in its disposition and tasks you with confronting the uncomfortable despair of its characters in an ephemeral but meaningful manner that will leave you in awe.
5. The Lighthouse (Robert Eggers)
Two grizzled men journey to an isolated rock to keep watch over its lighthouse. As the elements turn against them and they begin to fill with despair, they turn against each other in a maddening race to the lowest, most depraved spot in man's very soul. Robert Eggers' The Lighthouse is one of the most artistically bold horror films released this year (or any other year, for that matter), one which sees The VVitch director extend himself into audacious and striking visual territory. 
Held down by the brilliantly crass and commanding performances of Willem Dafoe and Robert Pattinson as the wickies slowly losing their grips on their respective sanities, The Lighthouse is a bone-chilling experience that manages to surprise you constantly as it builds its way toward disaster.
4. Promare (Hiroyuki Imaishi)
Kinetic, dynamic, thrilling, exhilarating: these words only scratch the surface of what the experience of watching Studio Trigger's Promare can be described as. From veteran director Hiroyuki Imaishi, this nonstop blitz of an action film puts the likes of Mad Max: Fury Road to shame in nbits refusal to slow down, along with its over-stimulating deluge of colors just whipping across the screen at breakneck speeds. A visually radiant melee that plays to the studio's strengths of scale and memorable character design, the film is like cotton candy for the eyes in all the best connotations you can extract from that statement.
3. Under the Silver Lake (David Robert Mitchell)
As failed follow-ups to unexpectant indie hits go, the flopping and unceremonious burial of Under the Silver Lake, David Robert Mitchell's wide-swinging,  L.A.-conspiracy film built on the goodwill of horror film It Follows, is one of this year's most outrageous injustices. Following the incoherent and horny hunches of a twenty-something burnout, played by Andrew Garfield, Under the Silver Lake is the kind of neo-noir mystery film bound to frustrate more than satisfy, due to its esoteric enigma of a plot. 
Starting out as a search for a missing sexual partner, the film unfurls beautifully across the conspiracy-laden underbelly of Los Angeles as it strings you along with the insincere promise that more will be revealed so long as you just get on board its batshit wavelength. By the end you are left out in cold with no clear answers but still grateful for the wild ride Mitchell has taken you on, and for me, that was enough.
2. Parasite (Bong Joon-ho)
I'm still not quite over my first time experiencing Bong Joon-ho's Parasite. This is a film that stamps its foot on the ground and announces its relevancy and immediateness within our current political and social climate with a force not to be ignored, yet does so in an accessible and entertaining way that shows its director is truly beyond reproach in how he makes his messaging digestible. 
The clever infiltration of the wealthy Park family by the destitute but hardworking Kims makes for a delightfully raucous film in itself, but as its writer-director peels more of the sinister layers away from his incredible design, his film devolves into all-out class warfare. This is a film that keeps you coming back for more as it expertly ratchets up the menace and tension and displays a director in full command of his powers, ensnaring you into his tightly structured narrative and refusing to let you go.
1. Uncut Gems (Josh Safdie, Benny Safdie)
The Safdies followup to their breakthrough film, Good Time, saw them recruiting Adam Sandler as the constantly floundering jeweler and gambling addict Howard Ratner, and for those of you who thought his casting was a trade down from Robert Pattinison, I hope you are eating your words. Sandler delivers an amazing, lived-in performance in Uncut Gems, a film so anxious, tightly wound, superbly paced and frustratingly dependent on the inexplicable flaws of its protagonist that it is understandably giving theater patrons panic attacks while watching.

The encompassing intimacy of the Safdies style, coupled with the plot's madcap sprinting through failing money-making schemes, leaves Uncut Gems feeling overwhelming, abrasive and downright uncomfortable at times to experience. Yet, it is the career-defining performance of Sandler, the freeform filmmaking style of the Safdies and the raw intensity of their script that make Uncut Gems a panic attack I will gladly give myself again.