Unless you grew up in L.A.'s punk scene in the early '80s, odds are that you're not familiar with Desolation Center, but you surely know of the music festivals that it's responsible for creating. Directed by Stuart Swezey, the creator of the event, Desolation Center explores the show's roots through tons of archival footage and celebrates what it was and much of what it had a hand in influencing.
The punk scene in Los Angeles during the 1980s was a tumultuous one indeed, with the LAPD cracking down hard on any shows performed in the city thus creating a need for safe venues for fans to enjoy their favorite local bands without the worry of being arrested for simply being present at a concert. When Swezey trekked through Mexico in 1982, the idea dawned on him that having a show out in the desert would not only provide solace from the ever-present threat of the police, but also lend itself to a unique experience over dank basements and busted-up warehouses. And with that, the concept of Desolation Center was born.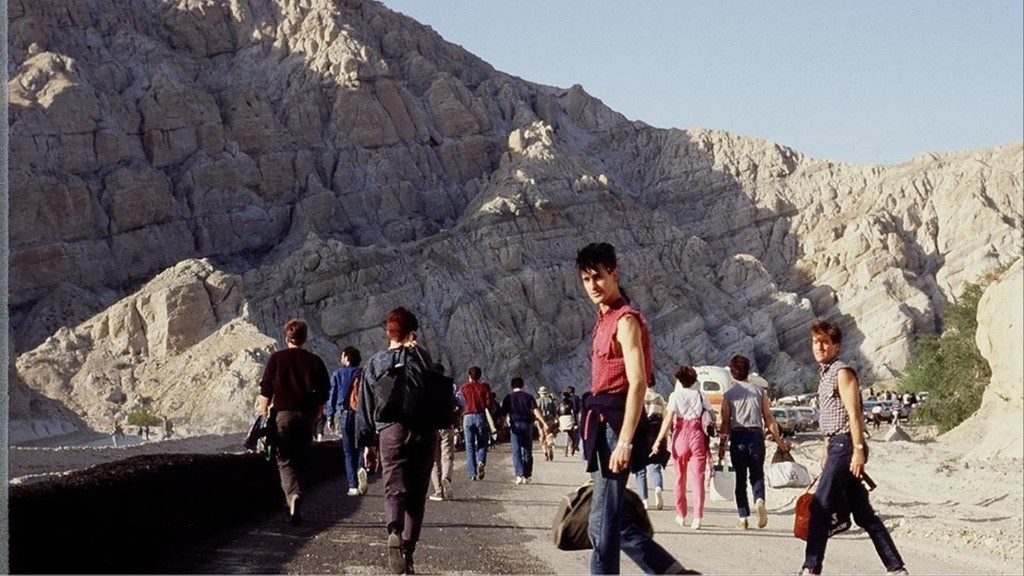 Swezey and his crew spread the word, gathered a roster of bands, including The Minutemen and Savage Republic, and arranged for buses to transport patrons to a remote desert spot where the show would be held. It was a rousing success and led to several more events, one of which was on a boat and helped cultivate the careers of such bands as Sonic Youth, Perry Farrell (of Jane's Addiction), The Meat Puppets and Einstürzende Neubauten.
When a documentary is directed by the person who happens to be the main subject of the film, there could be an element of bias involved, and although it's possible that's the case with Desolation Center, I find it very unlikely given the amount of interviews and extensive amount of archival footage involved. 
Interviews with concert-goers accent the fascinating footage from the events, resulting in a well crafted, but conventionally structured, talking-head doc. All the major players are present, from members of The Minutemen to Perry Farrell.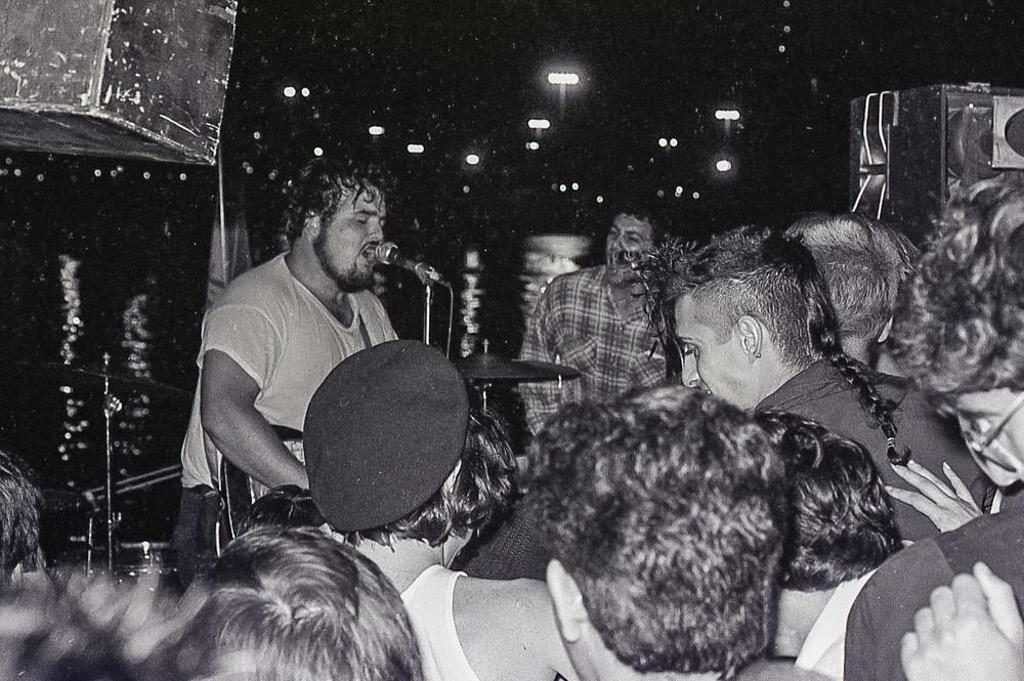 One of the elements that seems to make Desolation Center such a legendary series of events was the fact that it only lasted for a brief period of time before seemingly vanishing into the night. Four wildly successful shows were held, each bigger and bolder than the last, but Swezey wanted to go out on top, retiring the brand but not before leaving his mark on not only the L.A. indie music scene but also those who would go on to take his concept and create music festivals of their own. 
Lollapalooza, Burning Man, and Coachella were all directly spawned from Desolation Center, but the massive commercialization and mainstreamification those evolved into is exactly what Swezey wanted to avoid, so perhaps it's best he ended it when he did. As a documentary, Desolation Center is serviceable, but is best suited to those like me who have a fondness for this era of punk rock or who are curious in how these giant desert festivals got their start. For me, the footage alone is worth the price of admission.