Blu-ray Release Date: September 4, 2018
Director: 
Ari Aster
MPAA Rating: R
Run Time: 127 Minutes
Purchase: 
Amazon
This product was provided by Lionsgate for the purpose of this review. All opinions are our own.
This score reflects the product as a whole and not the film in general.
Revisiting Ari Aster's Hereditary on Blu-ray after first seeing it in theaters is like picking up a macabre puzzle box you solved once before but, coming back to it, you find knowing the solution reveals more secrets than you initially thought existed. It's a brilliant horror film, one of the best this year, and is one that benefits from subsequent rewatches – that is, if you can stomach it.
I previously discussed my love for this film on the podcast, where I was singing its praises about how Aster crafts a continuously unnerving tale of dread, slowly building tension until a geyser of madness blows in the finale. This translates well to the home release, especially for those with surround sound, as the subtle, nearly relentless hum of the bass creates a constant unease with the viewer.
Toni Collette gives an Oscar-worthy performance as Annie, the matriarch of a family who begins encountering some strange things after the death of her mother, a secretive woman who kept many aspects of her life from her family – the biggie being that she was involved in a devil cult.
Aster takes his time laying the groundwork of the film, developing the family dynamic and allowing us to spend time with them and get to know them before bludgeoning us with one horrific shock after another. Milly Shapiro plays the youngest of the two children, Charlie, who, like her mother, is an artist, constantly drawing in her sketchbook and making figures from found objects, which are a bit disturbing to put it lightly. She's an odd child, but the film is careful not to go where you think it will with her; you won't see it coming.
Alex Wolff plays Peter, the eldest child of the clan who sadly gets the brunt of the supernatural curse that seems to have befallen this family, and, in another award-worthy performance, we can see his mind slowly unravel as he struggles to deal with the constant tragedy and horror with which he's bombarded.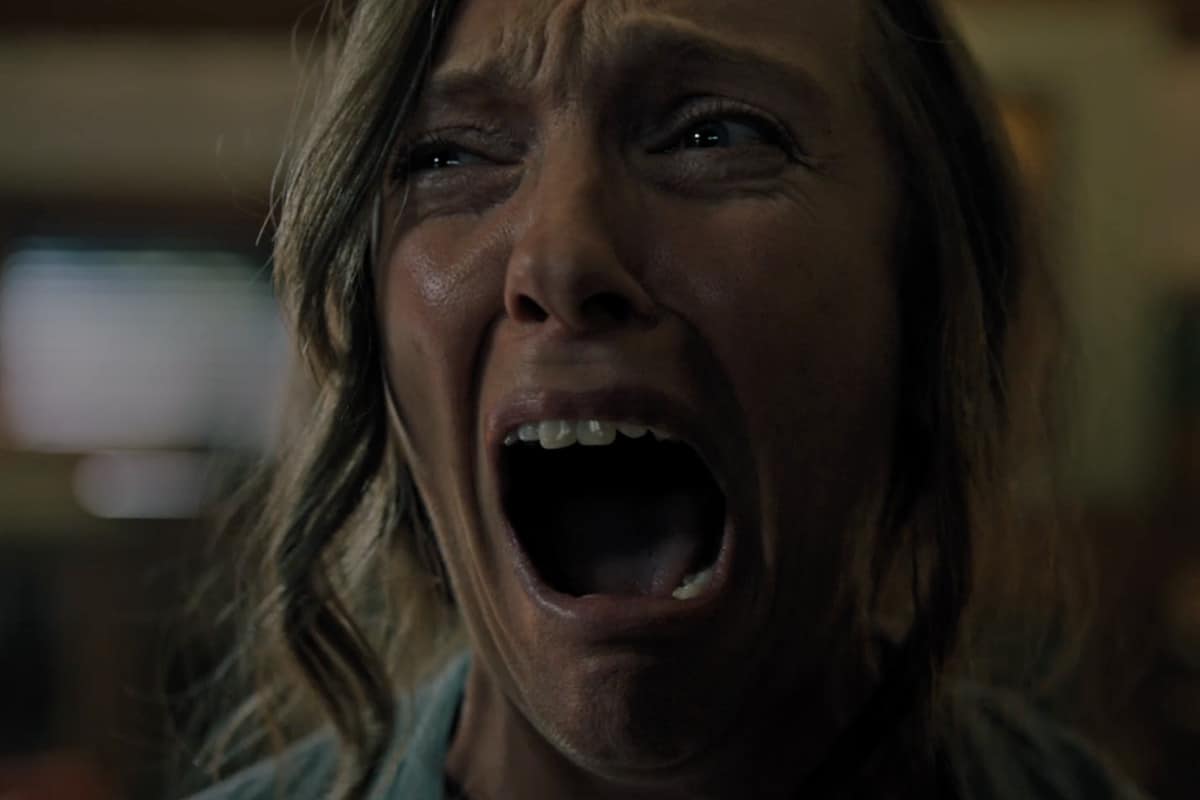 Bolstered by top-notch cinematography by Pawel Pogorzelski, whose camera movements constantly evoke the tension and paranoia felt by the family, and editing by Lucian Johnston and Jennifer Lame, whose perfect transitions were some of the best I've seen in any film this year, Hereditary is a masterclass in not just genre filmmaking, but how to create a symbiotic relationship with all aspects of cinema that fit together perfectly, making for one incredible experience.  
Sadly, the Blu-ray release for Hereditary is a bit lacking, containing only a few bonus supplements, although what's here is good. There's a short making-of featurette with cast and crew interviews that contains a number of interesting production facts, like the fact that whole interior of the house was built from scratch on a soundstage. There are also a decent number of deleted scenes that are well worth a look, expanding on a few key moments of the film and giving a bit more depth to Gabriel Byrne's character of the father, who was tragically underdeveloped.
Finally, there's a photo gallery featuring images of the exquisite models used in the film. The biggest omission here, is the lack of a commentary track, which I would have loved to listen to. This film has Criterion written all over it, however, so maybe someday. Despite its lack of a robust suite of bonus material, Hereditary is still worth adding to your collection for the film alone, at least until a special edition comes out.