Is it time for the Oscars again? Apparently so. Here are my predictions for what will win big at the Dolby Theatre on February 26. Because the Academy Awards are based less on who was the best and more on who had the best campaign, I'll be looking at these races from a largely analytical perspective and, except in extreme cases, will keep value judgements out of it.
BEST PICTURE: La La Land
There was a time when it seemed like Moonlight or perhaps Manchester by the Sea could upset at the top spot, but their chances seem less likely with each passing awards show. Simply put, every major guild and group (especially those containing Academy members) has found a place to praise La La Land, and there's no reason to believe that this will be any different.
BEST DIRECTOR: Damien Chazelle – La La Land
Traditionally, the winners of Best Picture and Best Director have always gone hand in hand. It makes sense. While recent years have seen a split between these two categories, I have no idea who else has even a fraction of the support Chazelle has gathered.
BEST ACTOR: Denzel Washington – Fences
Casey Affleck's chances have faded as Denzel Washington has started to win at a handful of precursors (namely the Screen Actors' Guild). Washington is also helped by the nature of his performance – it's more overt and visible, which plays better with Academy voters than Affleck's more subdued work.
BEST ACTRESS: Emma Stone – La La Land
I could potentially see an upset here at the hands of Isabelle Huppert in Elle (as a kind of career award), but the odds strongly favor Emma Stone winning as projected. Who else is threatening her status? She's won in every place she needs to, and that narrative hasn't been disrupted by any other campaign.
BEST SUPPORTING ACTOR: Mahershala Ali – Moonlight
While many are treating Mahershala Ali as a guarantee, I'm in doubt. His performance is somewhat quiet (but still very commendable), and he's only in Moonlight for the first half-hour or so. Voters may seek a bigger performance, perhaps from the likes of Jeff Bridges in Hell or High Water. However, I have no reason to believe there's any real momentum for any other nominee, and Ali is still the favorite by default.
BEST SUPPORTING ACTRESS: Viola Davis – Fences
Not really much room for argument here. A win for Viola Davis is the closest thing to a lock that we have in the acting prizes.
BEST ORIGINAL SCREENPLAY: Manchester by the Sea
I'm not sold on the idea that La La Land will win here. While it's not out of the realm of possibility that this could be another spot for voters to "check it off" on their ballots, considering how much it's up for, the flipside of that argument is that there will most likely be a conscientious effort on the part of many to spread the wealth a little. If they go for the latter option, this is the most obvious consensus pick.
BEST ADAPTED SCREENPLAY: Moonlight
Moonlight is one of the year's most critically acclaimed films. Its Rotten Tomatoes and Metacritic scores are higher than those for La La Land. There has to be something that it can get, so this seems like a perfectly fitting and logical spot.
BEST FOREIGN LANGUAGE FILM: The Salesman (Iran)
Toni Erdmann, Germany's entry, seemed like a nominal frontrunner here, but I never felt its case was very strong. After the news broke that The Salesman's director and cast would be potentially barred from flying to the U.S. for the Oscar ceremony, as Iranian citizens are under the travel ban imposed by President Trump's controversial executive order, it seemed like this would be a very unfortunate way for voters to finally watch the movie in question.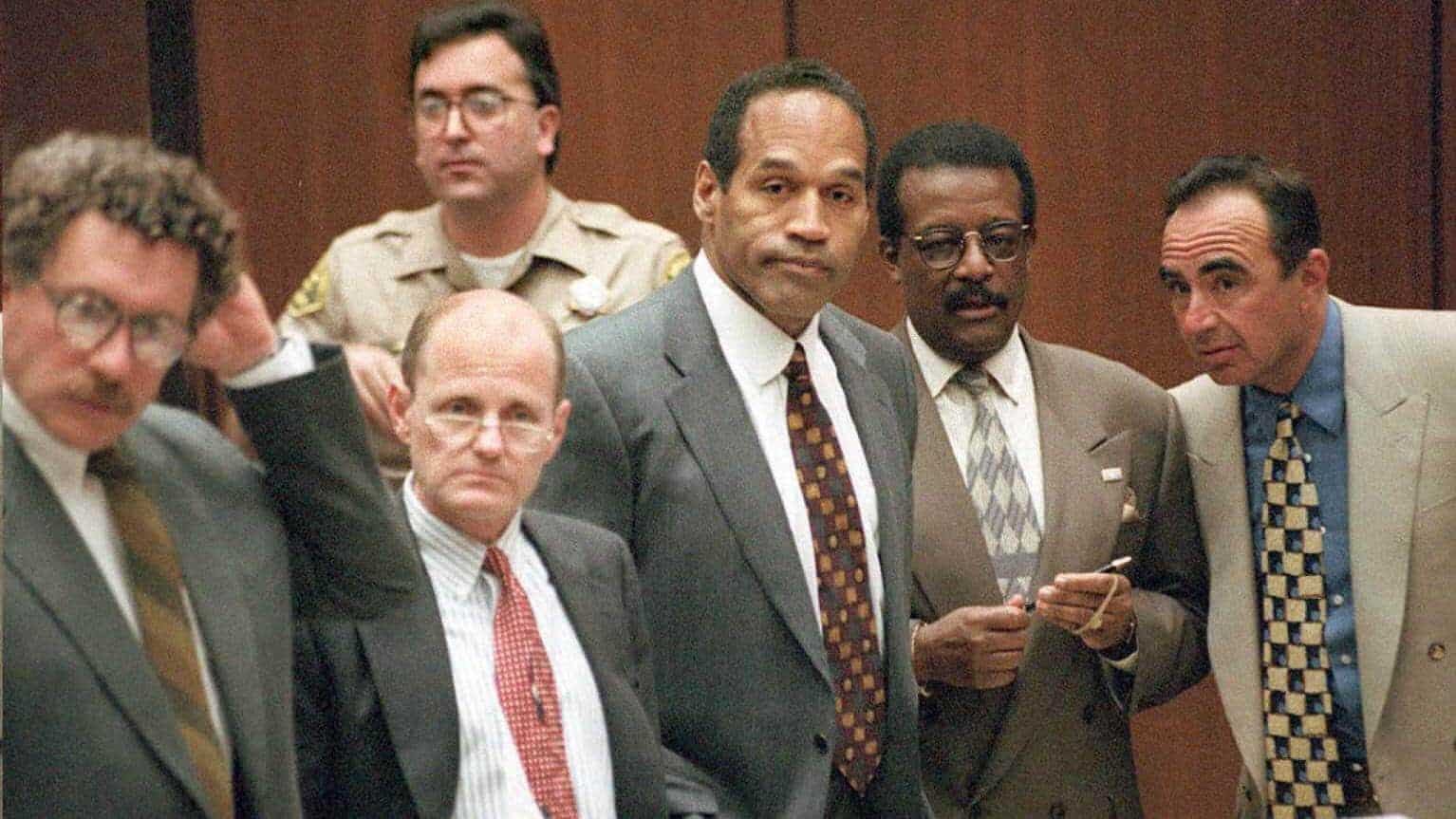 BEST DOCUMENTARY FEATURE: O.J.: Made in America
I'm torn on this – nearly every prognosticator is set on O.J.: Made in America winning this category, but on the surface, it seems rather unlikely that something initially produced as an eight-hour television miniseries would win an Academy Award. On the other hand, it's a sadly well-known fact that many Oscar voters do not watch all the nominees but simply vote for whatever has the most buzz. Out of the nominees in this category, this movie has the most buzz around it.
BEST ANIMATED FEATURE: Zootopia
Zootopia is the big hit from the big studio, and it has won at other ceremonies. Perhaps Moana could sneak up, but that seems unlikely. After that, none of the other nominees have any significant press around them, and their campaigns are not talked about around Hollywood.
BEST ORIGINAL SONG: "How Far I'll Go" – Moana
Every year that I predict the Oscars, I have one "crazy pick," a prediction against a presumed safe frontrunner I believe has had its odds massively oversold. In this category, everyone and their mother seems to believe it's going to be La La Land's "City of Stars" in a walk. Yet I'm not so sure – there's a good chance it could vote split with "Audition (The Fools Who Dream)," another composition from the same movie. As for why I suspect "How Far I'll Go" may upset, just listen to it. It's a stirring anthem, in the vein of "Let It Go" from Frozen. Oscar voters like big things, and there's no reason to believe that changes here. (It's why the bombastic "Writing's on the Wall" beat out the subdued "'Til It Happens to You" in this category last year.) Furthermore, this song is written by the beloved Lin-Manuel Miranda. If he wins, he'll be the youngest EGOT (Emmy, Grammy, Oscar, and Tony) winner in history. That's a pretty strong story to tout.
BEST ORIGINAL SCORE: La La Land
Opposingly, there's no contest here.
BEST FILM EDITING: La La Land
The winner for Film Editing, in most cases, lines up with the Best Picture winner, especially in years when there isn't a big effects-driven movie nominated in the category (such as Mad Max: Fury Road). One could argue that Hacksaw Ridge or Arrival fits the bill for an upset this year, but remember the ballot-sweep phenomenon I mentioned earlier. La La Land's 14 nominations means it stands a good chance of winning at least a few awards based solely on the momentum of voters' pens.
BEST CINEMATOGRAPHY: La La Land
La La Land is a really pretty movie, you guys.
BEST PRODUCTION DESIGN: La La Land
La La Land is a really pretty movie, you guys.
BEST COSTUME DESIGN: Jackie
La La Land is a – hey, wait a minute. Why do I think Jackie will win here? Simply put, this category tends to favor "period" costumes. While it's questionable whether or not the older Academy voters consider the early 1960s to be in the terribly distant past, it's the one historical drama in this group that has multiple nominations outside this award.
BEST MAKEUP/HAIRSTYLING: Star Trek Beyond
Tough call. All three of these nominees have a decent argument in their favor, so we need to use the process of elimination: Suicide Squad is too critically derided, and nobody saw A Man Called Ove. That leaves one movie, and if nothing else, I can't imagine anyone is going to be very angry if it wins.
BEST SOUND EDITING: Hacksaw Ridge
While it's hard to believe that many Academy voters (or anyone else for that matter) know the difference between "sound editing" and "sound mixing," patterns have emerged among past winners which give us clues for our predictions. For example, louder movies typically win in the former category. Hacksaw Ridge is a war movie, and war tends to be quite loud.
BEST SOUND MIXING: La La Land
Here, the film with the most music tends to have an edge. I wonder which one that could be…
BEST VISUAL EFFECTS: The Jungle Book
I don't know very much about how this category works, but it seems like the technical guilds have decided on The Jungle Book, so there you go.
BEST DOCUMENTARY SHORT: Joe's Violin
BEST LIVE ACTION SHORT: Sing
BEST ANIMATED SHORT: Piper
The shorts are hard to predict because very few voters watch them. Throw some darts. I've only seen one nominee here out of the entire 15 – Documentary Short nominee Extremis. It's well-made but far too depressing to win. My predictions here are based upon quick, possibly inaccurate readings of what has the most attention.