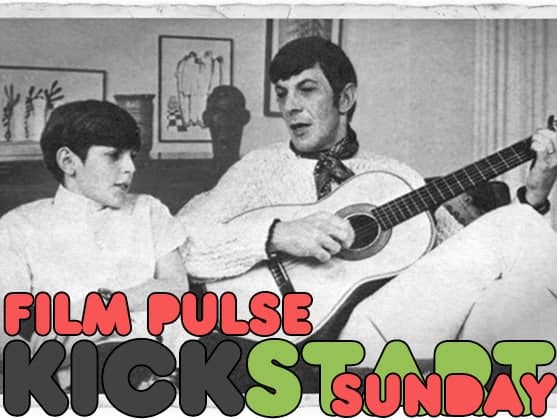 This week's Kickstart Sunday pick comes to us from
Adam Nimoy
and his documentary
For the Love of Spock
, a look at the iconic
Star Trek
character originally played by his father,
Leonard Nimoy
.
This Kickstarter project currently has 24 days remaining with a goal of $600,000, so be sure to click here and show your support today and take a look below for more information.
Last year, just before Thanksgiving, I approached my dad, Leonard Nimoy, about the possibility of working together on a film about Mr. Spock. I had skimmed through some of the books on the making of Star Trek and felt there was so much more to explore about the birth and evolution of Spock. And the timing seemed right, as the 50th anniversary of Star Trek: The Original Series was not that far away. Dad agreed that now was the right time, and that he was 100% committed to collaborating with me on this project. He also reminded me that we were (then) just days away from the 50th anniversary of the start of production on "The Cage," the original pilot for Star Trek in which Dad first appeared as Mr. Spock.

Please participate in my Kickstarter campaign and help me complete a project that was important to my dad and has become extremely important to me.