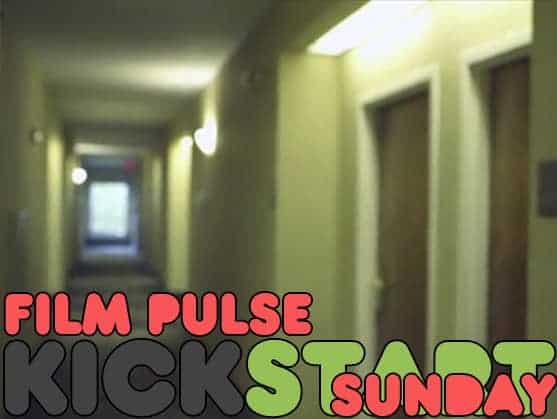 This week's Kickstart Sunday pick is the upcoming horror film,
Putney
, from writer/director
Stewart Thorndike.  
Thorndike just recently released her last film,
Lyle
, for free via their website at
lylemovie.com
.  I'm always a big supporter of female directors in the horror genre, and with a film revolving around a haunted TED talk, I'm even more sold on this one.
This Kickstarter campaign currently has 18 days remaining with a goal of $35,000 so be sure to click here and donate today.  Look below for more info on the film.
Feeling inspired by a TED Talk about connectivity, four estranged women go on a weekend hiking trip to The Putney Residence, a closed hotel with a dark history, where they hope to rekindle their friendships. But the good times end quickly when the most annoying member of the group injures her leg and begins seeing strange things in the Putney. Divided on what to do with their hurt friend, tensions mount within the group, but they continue to re-watch the TED Talk to get past their fighting. But soon the TED Talk starts telling them to do bad things.