Release Date: May 4, 2016 (HBO)
Director: Brett Morgen
MPAA Rating: NR
Run Time: 145 min.
A documentary created with the approval of his family, Kurt Cobain's only authorized biopic, Kurt Cobain: Montage of Heck, manages to elevate itself well above most standard rock docs due to the quality and wealth of its content. Even as someone who wasn't a huge fan of Nirvana, I found myself hanging onto every moment of this gripping and expertly crafted film by Brett Morgen.
The film tells the story of Kurt Cobain in a linear fashion, however it does so in an extremely engaging way, employing tons of home video footage, audio recordings and some fantastic animated sequences. It's these scenes of animation that really kicked it up a notch in the storytelling department, as they brought life to Cobain's audio recordings, making it feel as though we were watching an autobiography created by the man himself. This is a film worth seeing for these moments alone, but there's so much more packed into this documentary.
Morgen speaks with Cobain's family members and friends, but keeps the interviewing to a minimum, only speaking to his mother, father, sister, widow Courtney Love, an ex-girlfriend and Cobain's Nirvana bandmate Krist Novoselic. Bandmate Dave Grohl, is mysteriously missing from the film, which feels odd, and it would have been nice to see Cobain's daughter, Frances, although she undoubtedly remembers very little of her father. The use of interviews in the film act more as a companion piece to the massive amounts of rich content and are peppered in to help the viewer understand Cobain's personality, rather than just simply to add notches on a timeline.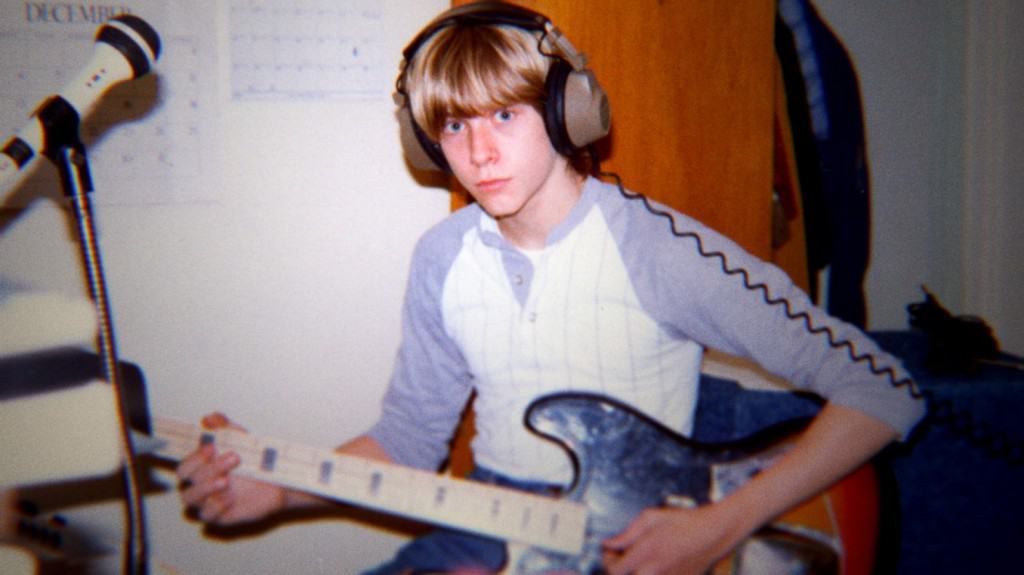 Of course, what would a biopic about the lead singer of Nirvana be without a healthy amount of music, and the soundtrack on the film is exquisitely done, again going above and beyond the typical act of just throwing in an assortment of songs, by including various covers and strategically adding in the music so that it fits within the context of the story.
I was concerned that a film made with the consent and seal of approval from Courtney Love and the Cobain family would whitewash over some of the more negative aspects of his life, however everything feels as though it's presented in an unflinching and very matter-of-fact way. The doc doesn't make him out to be a saint, or even a likable person. Nirvana was always described as being the voice of disaffected youth, and that's not entirely a false statement.
Montage of Heck is an example of how a rock doc should be made. It's an intensely engaging portrait of a man whose voice defined a decade and thoughtfully presents its content in a manner that is far more detailed and intimate than most other films in the music genre. Even those who weren't die-hard fans of Nirvana should check this one out, as it's simply one of the most well made rock 'n' roll documentaries I've seen.
Kurt Cobain: Montage of Heck review
Written by: Adam Patterson
Date Published: 05/02/2015
8 / 10 stars