Like some kind of badass Vietnamese version of Taken, Le-Van Kiet's Furie brings fast, fluid action with a heavy dose of style to make it a martial arts bonanza that's not one to be missed. Fueled by Veronica Ngo's stellar performance and some top-notch camerawork and lighting, this is easily one of the top action movies of the year.
The premise of Furie is dead simple: Ngo plays Hai, a former mob boss who, after becoming pregnant, decides to leave her dangerous vocation behind and create a new life in the country. But after some gangsters kidnap her daughter, she heads back into the city and will stop at nothing to get her child back.
Kiet takes his time in establishing Hai as a character and her tumultuous relationship with her daughter, as she struggles to make ends meet by collecting money for a local bookie, withholding the first major action sequence until 20 minutes in. Hai is not liked within the small village where she resides, with many looking at her as a strange outsider: a single mother doing the dirty work for a loan shark with a misbehaved child at her wing. All of this seems moot however, as, after the first exciting chase sequence, Hai leaves her new home and goes back to Saigon in pursuit of the individuals who perpetrated the kidnapping.  
From this first intense chase scene (where we first see how much of an exceptional fighter Hai is), it's clear we're in for a wild ride with Furie, and it never quite lets up from that point. As Hai makes her way through Saigon's seedy criminal underworld gathering clues, she alerts a hot-shot police detective, who happens to be investigating the same group who took her daughter. Thankfully, while we do see the detective kick some ass, there's never a shift in the power dynamic, Hai is the star here, and she hardly needs any man to come in and save her. 
The fight choreography from Kefi Abrikh is excellent and works in perfect harmony with Thierry Nguyen's effects work and Morgan Schmidt's cinematography, which add an undeniable cool factor to every scene, many of which are accentuated by glorious color, lighting and shadows. 
Ngo, who is best known in the West as an actress performing in films like Star Wars: The Last Jedi and Bright, is a bona fide pop idol in her native Viet Nam, where she's additionally a singer, model and producer. Action star can now be added to that impressive list, as she absolutely crushes it in Furie by developing both a rich protagonist, seamlessly transitioning between emotional moments and impressive feats of physical prowess.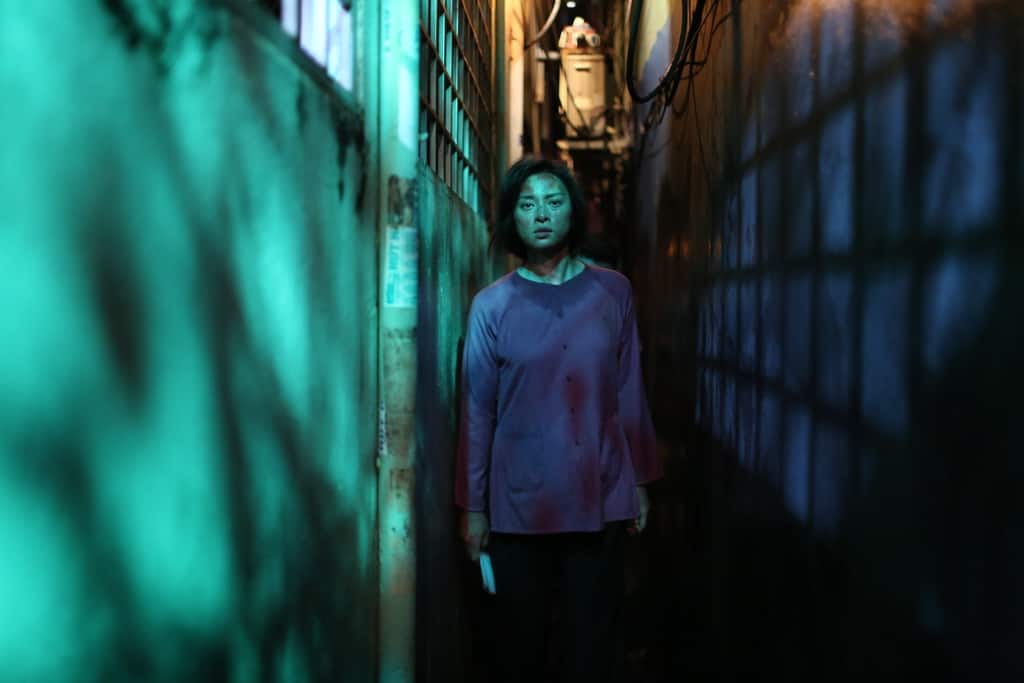 Furie is a solid action title with some really impressive set pieces, but despite this, it's competing in a landscape that's filled with incredibly impressive martial arts action films and, as a result, slightly misses the mark in delivering any more than one or two truly memorable moments. Still, this is an incredibly fun ride, and I can't wait to see if Ngo returns to the genre in the future; I certainly hope so.