Paramount has released a new poster for the upcoming World War II horror flick Overlord, directed by Julius Avery and produced by J.J. Abrams. the film stars Jovan Adepo, Wyatt Russell, Pilou Asbæk, Mathilde Ollivier, John Magaro, and Iain de Caestecker.
Overlord opens in theaters November 9th.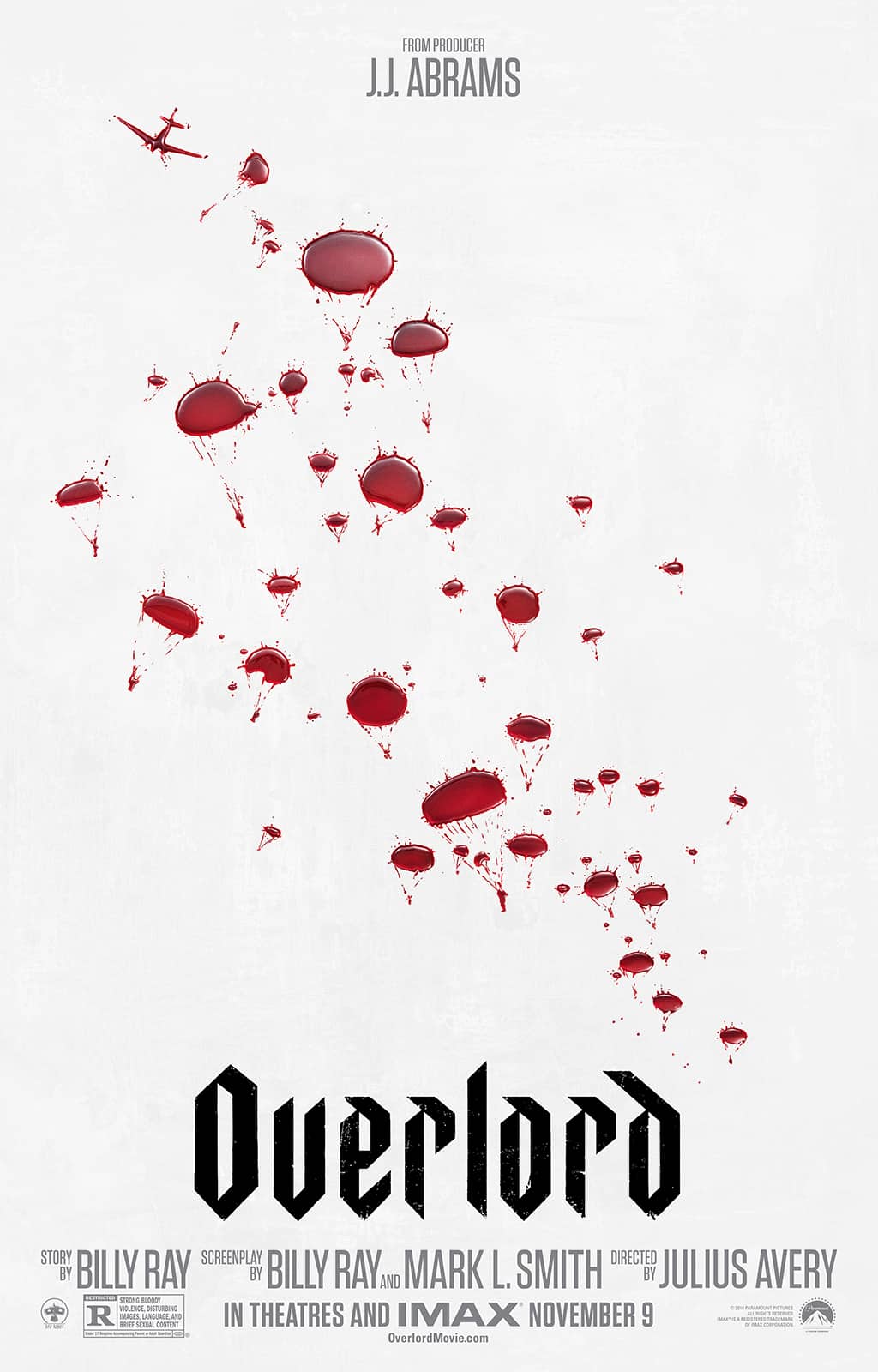 In the upcoming WWII horror-thriller OVERLORD, a group of American paratroopers drop into Nazi-occupied France on the eve of D-Day. As they struggle to carry out their seemingly impossible mission, they discover a secret Nazi lab carrying out terrifying and bizarre supernatural experiments.