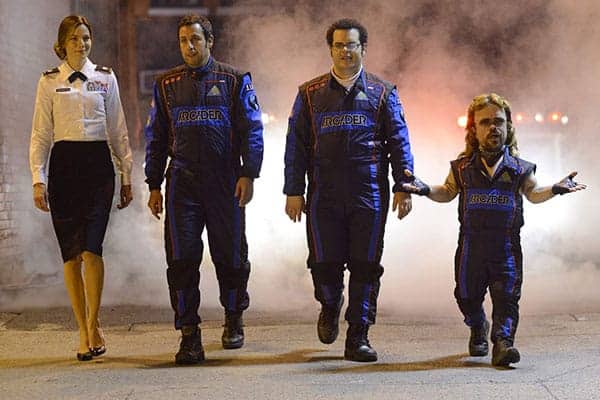 Three new teaser posters have been revealed for the upcoming 
Chris Columbus
-directed comedy
Pixels
, which revolves around a race of aliens who misinterpret retro video game signals as a declaration of war and decide to attack Earth using familiar video game properties. Based on the awesome
short
, the film stars 
Adam Sandler, Peter Dinklage, Michelle Monaghan, Josh Gad, Brian Cox
and
Kevin James. 
Pixels hits theaters July 24, 2015.
via: Yahoo!, Hey U Guys, CBM
In Pixels, when intergalactic aliens misinterpret video-feeds of classic arcade games as a declaration of war against them, they attack the Earth, using the games as models for their various assaults.

President Will Cooper (James) has to call on his childhood best friend, '80s video game champion Sam Brenner (Sandler), now a home theater installer, to lead a team of old-school arcaders (Dinklage and Gad) to defeat the aliens and save the planet.