While I wouldn't say there was a glut of horror films released this year, we did get a solid number of really great entries, a few of which garnered universal appeal, breaking conventions of the genre. The following list is my top ten horror films released this year, presented in no particular order, with a few honorable mentions at the end. As with previous years, I did not include unreleased or festival films in this list.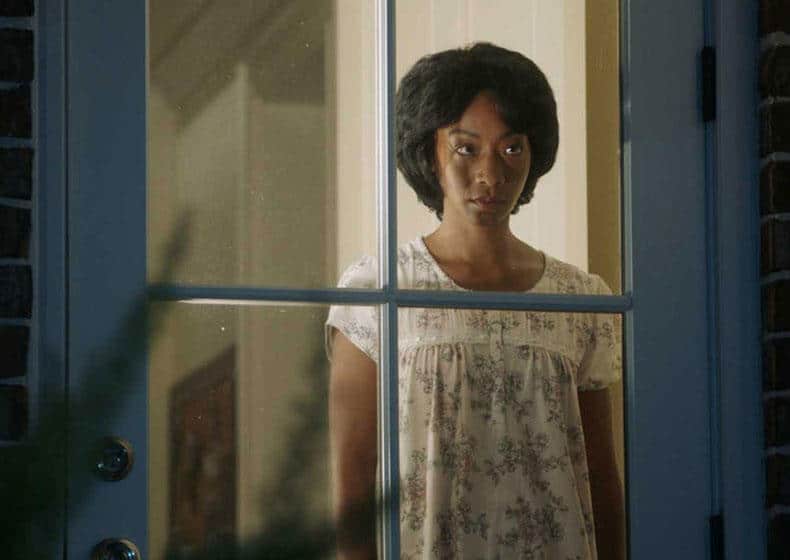 Get Out – An easy choice for this list, Jordan Peele's Get Out injects just right right amount of humor in this horror themed look at race in America that gives you more every time you rewatch it.
IT – Shocking, dark, and endlessly scary, with an ensemble of strong characters and a well developed script, IT has literally everything I could want in a horror film. You'll float too.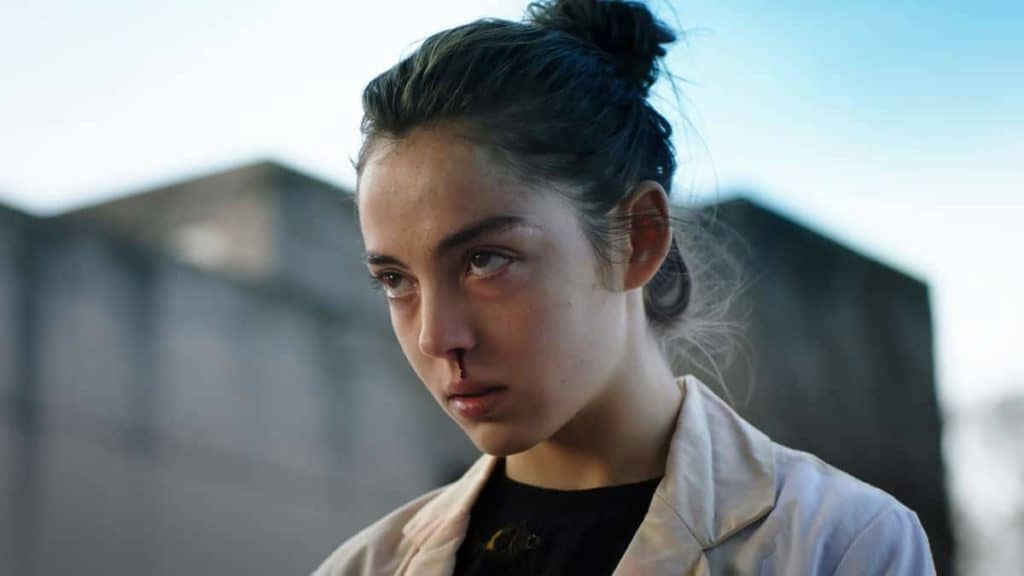 Raw – Containing a few of the most stomach-churning sequences I've seen in movies this year, Raw takes the coming of age story and puts a unique spin on it by having the protagonist discover she may, in fact, be a cannibal.
The Lure – It's a Polish horror musical about mermaids who have a penchant for human flesh. If that doesn't intrigue you I'll add that the music is great, and the visuals are top notch, making this one of the year's most original films. 
Thelma – Another coming of age story, this time centered on a young woman who goes off to college only to discover she may have supernatural powers. This one goes to some really interesting places and shouldn't be overlooked. 
My Friend Dahmer – Based on a true story and shot in his actual childhood home, this film about Jeffrey Dahmer's youth is both fascinating and terrifying as we see what the teenage years were like for one of America's most famous serial killers.
Hounds of Love – An absolutely brutal Australian thriller about a murderous couple who kidnap a young woman. Not for the faint of heart, but beautifully shot and well performed.
Cult of Chucky – After finding myself pleasantly surprised with Curse of Chucky a couple years ago, I was interested to see which direction series creator Don Mancini took the killer doll and I must say I found Cult to be one of the best yet. The kills were creative, the effects (for the most part) were practical, and they took the series in a new direction that feels both refreshing and adds a new dynamic to the now decades old franchise.
Super Dark Times – Taking place in the nineties, this thriller revolving around a group of friends who must contend with a horrific event brings with it some great performances and a solid script. Like My Friend Dahmer, this is more psychological in nature, drawing horror from the characters' state of mind and the situation they find themselves in, and it's done incredibly well.
Gerald's Game – Another Stephen King adaptation and another horror surprise of 2017, Mike Flanagan has once again proved himself as one of the best horror directors working today with this thriller that seems to have no right to work as a feature length film- but it does. This also contains one of the most cringe-worthy moments I've seen in a film this year.
Honorable Mentions:
The Void – A trippy, super dark, visually surreal throwback film.
Killing Ground – A somewhat standard killer in the woods story, but there are enough fresh ideas here to make it worth a look.
Alien: Covenant – The Alien series is still one of my favorite franchises ever and while I wasn't blown away with Covenant, it does a lot to further the Alien lore and makes steps in righting the ship after Prometheus and the two AVP films.