2017 was a great year for movies, with a big number of good releases and a handful of great releases. As usual I had a difficult time whittling my list down to a manageable number and I was rearranging titles up until the very end.
There were a few films I wasn't able to see before needing to publish that had potential to be on this list like Phantom Thread, Columbus, Faces Places, and Personal Shopper.
All films on this list are US theatrical or VOD releases and do not include unreleased or festival films.
1. The Florida Project – Sean Baker's Tangerine was one of my favorite films of 2015 and now his next film has warmed its way into the number one spot of my 2017 list. The Florida Project was the best experience I've had in the theater this year, delivering a uniquely human story I want to revisit again and again.
2. Get Out – As a horror lover, it pleases me to no end when a film in the genre garners nearly universal acclaim, and Get Out does so with good reason. Biting social commentary, laugh out loud comedy, and abject horror make this a brilliant debut from Jordan Peele and one of the year's best. 
3. Good Time – In another repeat from my 2015 list, the Safdie brothers' follow up to Heaven Knows What is a frantic race against the clock in the color-soaked streets of New York in this hyperreal drama.
4. The Human Surge – Littered with incredible visual technique and some of the best transitions I've seen in a long time, Eduardo Williams' The Human Surge is a simple slice of life film that has me hypnotized from beginning to end.
5. Call Me By Your Name – The film that seems to be capturing everyone's heart this year stole mine as well with it's award worthy performances from Timothée Chalamet, Armie Hammer, and Michael Stuhlbarg, and its stunning Italian backdrop. 
6. Dunkirk – Not only is Christopher Nolan's war epic a visual spectacle, but also one of the year's most suspenseful and powerful movie going experiences. 
7. Lady Bird – This thoughtfully crafted coming of age story marks a triumphant solo debut from Greta Gerwig managing to be equal parts funny and heartfelt.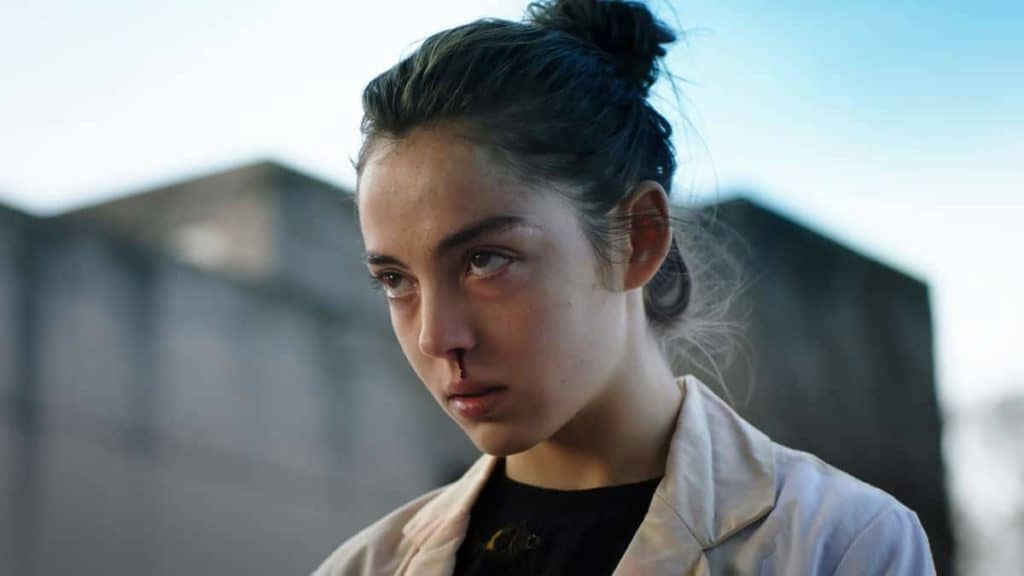 8. Raw – Another coming of age story, albeit a much more disturbing one, Raw brings with it plenty of cringe-worthy moments in this story about a young college student who discovers she may have a taste for human flesh. 
9. Nocturama – Beautifully shot and filled with palpable tension from minute one, this thriller about a group of Parisian terrorists lulls us into an uneasy sense of calm before inevitably bringing a loud, violent conclusion.
10. The Killing of a Sacred Deer – Leave it to Greek auteur Yorgos Lanthimos to give us something that manages to be simultaneously fascinating, hilarious, and terrifying. Though I wouldn't consider this to be a comedy, it is certainly one of the funniest and most quotable pieces of cinema this year and I loved it.
And here are me next 15, all great films worth checking out:
11. Okja
12. Three Billboards Outside Ebbing, Missouri
13. Your Name
14. The Lure
15. Logan
16. Thelma
17. I, Tonya
18. Brimstone & Glory
19. The Meyerowitz Stories
20. Brawl in Cell Block 99
21. Hounds of Love
22. Colossal
23. Person to Person
24. It
25. Sylvio