We begin our individual year-end top 10 lists with Amanda-Marie, who marks the start of what will undoubtedly be our most diverse set of top 10s yet, given the state of things in 2020. Click here to check out all our various lists and stay tuned for more throughout the week.
10. Farewell Amor (Ekwa Msangi)
This film really tries to answer the question, how far can love take you, when you've been apart for so long? Having been separated for 17 years after the civil war in Angola, Farwell Amor shows Walter (Ntare Guma Mbaho Mwine) finally being reunited with his daughter Sylvia (Jayme Lawson) and his wife Esther (Zainab Jah) when they join him in New York City. Though needing more backstory, the film's intimate picture of this family as they fight to come together is inspiring and certainly a must see in terms of black representation.
9. Bad Education (Cory Finley)
Bad Education finds Hugh Jackman portraying Frank Tassone of the Roslyn school district. Through his confidence, enthusiasm, and picture-perfect image, he manages to hide for quite a while the large sum of money he's embezzling from the school district. Though the assistant superintendent, Pam Gluckin (Allison Janney) is a bit too much like Janney's character from I, Tonya, Jackman is so likeable that even his sleaziest character still comes off somewhat endearing.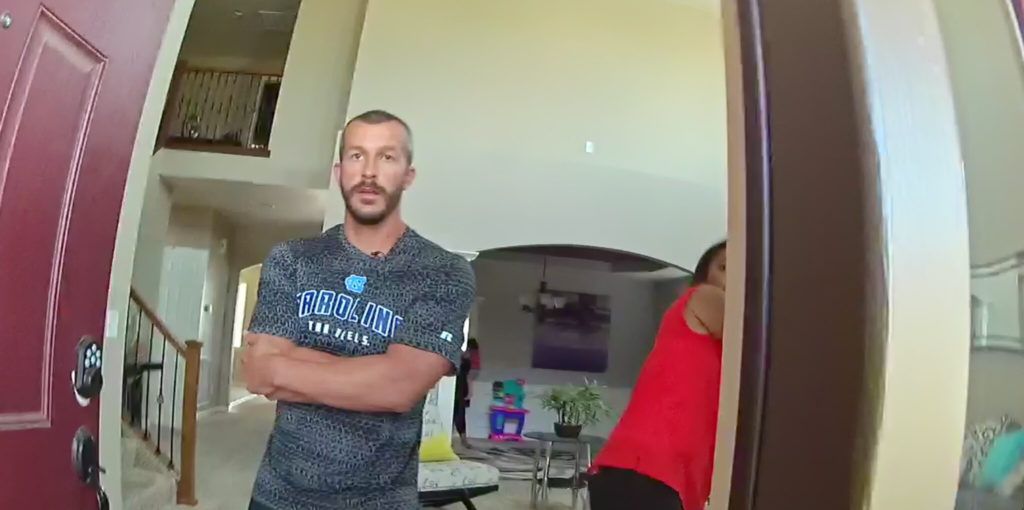 8. American Murder: The Family Next Door (Jenny Popplewell)
Through Facebook videos, text messages, and various recordings, this documentary attempts to fill in the blanks that led Chris Watts to commit the heinous act of murdering his wife, Shanann Watts and their two children. The film manages to fully immerse us in the weeks and days leading up to the event, and for people like me who had not known of this case prior, it builds enough suspense to keep you on the edge right up until the confession. Hopefully enough people see this and dig deeper to uncover any last unanswered questions for good.
7. Extraction (Sam Hargrave)
In April, we all needed a distraction and were gifted a film with none other than Chris Hemsworth. The story begins as a straightforward action flick as Hemsworth's Tyler Rake attempts to rescue Ovi Mahajan (Rudhraksh Jaiswal), who is the son of a crime lord. During their journey, Rake becomes the father figure and friend we wish the child had and suddenly the film is elevated from typical to compelling because of the genuine relationship at its core. All you want by the end is for the two of them to make it through, together.
6. The Trial of the Chicago 7 (Aaron Sorkin)
With so many heavy hitters—Eddie Redmayne, Joseph Gordon-Levitt, Frank Langella—-this film could've been clogged down with star power. Luckily it has some great writing and source material to keep it afloat. This film takes us through the trial of 7 individuals who were part of various protest groups during the 1968 Democratic National Convention. Langella is the standout as Judge Julius Hoffman as his behavior makes it hard to not punch your screen in frustration. But ultimately, the picture serves as an all too close to home reminder that no matter how far we think we've come in terms of civil liberties, we still have a long way to go.
5. Palm Springs (Max Barbakow)
Palm Springs is the endearing, not creepy take on Groundhog Day as Nyles (Andy Samberg) and Sarah (Cristin Milioti) genuinely fall in love and become better people throughout the course of their repeating days. Its twist on a familiar premise and some funny appearances by J.K. Simmons, definitely makes it worth a watch, especially in this time, when all our days seem to blur together.
4. Shirley (Josephine Decker)
Now, I'll admit, I am biased when it comes to this film, considering my amazing graduate school thesis advisor Susan Scarf Merrell wrote the novel it's based on. Regardless, this film is cerebral and the most original piece I've seen this year. The isolation Shirley Jackson (Elisabeth Moss) and Rose Nemser (Odessa Young) experience, contributes to their mental instability, creating a perfect storm of narrative uncertainty, while showcasing Moss's talents to their fullest.
3. The Vast of Night (Andrew Patterson)
The Vast of Night with its small town setting and sparse cast, still packs a punch. Taken from a page in The Twilight Zone playbook, the film is about an evening gone awry when a mysterious frequency comes over the radio accompanied by some unidentified objects in the sky. Though we never see the creatures behind this, their presence is felt as the atmosphere that Patterson creates, consisting mostly of dialogue about strange happenings, leaves enough of an impression to draw some scary conclusions of your own.
2. Ma Rainey's Black Bottom (George C. Wolfe)
I had to add another Chadwick Boseman film to the list after seeing this one. Ma Rainey's Black Bottom, based off the August Wilson play, is a powerhouse film. Between Viola Davis's soulful performance, oozing with intense confidence as Ma Rainey, and Boseman's arrogant, sensitive portrayal of her trumpet player Levee, if these two don't win Oscars, it'll be a real shame. If there had to be a last film for Boseman, this was the perfect one, as single room scenes and emotional monologues really showcase just what we'll be missing without him.
Da 5 Bloods (Spike Lee)
The recent, surprising death of Chadwick Boseman, adds an extra layer of heartbreak to an intense story of four veterans who go back to Vietnam in search of not only the gold they had hidden away during the war, but also of the body of Stormin' Norman (Boseman), who was their commanding officer and killed in combat. Through dialogue and flashbacks, we come to really see these men and their struggles after the war. And all along, Boseman is a constant figure in their vivid flashbacks, forever young alongside current, older versions of the men. It's eerie that this is the way we too will remember Boseman, in recorded scenes on our screens like flashbacks in our minds, but comforting to know that each time we view his work, we'll all feel connected to him.