After the tragic passing of her sister, a young woman will go to terrifying lengths to find the man responsible for her death in Sarah Pirozek's psychological thriller, #Like. Never quite finding its voice, however, Pirozek's film takes off with an intriguing mystery but lands with a thud.
Sarah Rich stars as Rosie, a teenager who, still wracked with sadness after the death of her younger sister a year prior, sets out on a journey through cyberspace in an attempt to track down the person she believes is to blame. After hacking into her late sister's social media account (which apparently doesn't mask passwords on its login screen), Rosie discovers her sister was being stalked by a man who has a predilection for very young girls.  
The opening act of #Like is not dissimilar to last year's fantastic film Searching, wherein you have a lead character following breadcrumbs on the internet to uncover a deep mystery, except in this instance, the mystery isn't so deep and the computer sleuthing isn't so believable. Despite the questionable use of technology, these opening moments made for a compelling and tragic story, with Rosie desperately trying to find answers while making an attempt to put the pieces of her life back together.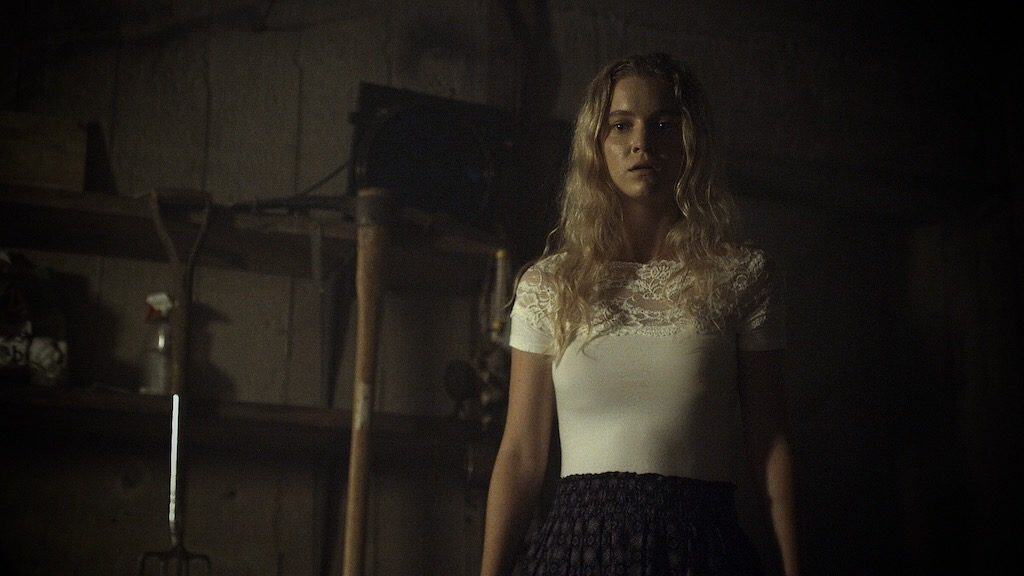 We briefly see this online harasser in profile, hunched over a laptop, wearing a hoodie, looking like what would come up if you did a stock image search for "hacker," but after a couple days of research, Rosie believes she has found the man through a loose set of similarities, like the fact she heard the man say "I double dog dare you," something he said in chat.
What happens next is when #Like begins to derail, opting for an approach more derivative of Hard Candy than a dark meditation on the perils of online bullying and coping with loss. Its message becomes murky, and Rosie's actions go beyond an individual who is simply grasping for a person to blame for her sister's death.
The resolution, or lack thereof, seems fitting for a real-world scenario in that the internet can be a dark, evil place with no individual to blame for the plethora of anonymous grief that can be caused to a person, but, as specifically portrayed in this film, the end result comes off as lackluster at best.
#Like is a well intentioned thriller that plays with themes we've seen many times over in recent years but lacks a cohesive structure to convey the weight in which it intends. While competently shot, with Pirozek clearly exhibiting talent behind the camera, this is sadly a script that doesn't add much to the conversation and results in a clunky, forgettable experience.      
#Like is screening at the 2019 Brooklyn Film Festival.