This lists continue with Brooks Laurentino's top ten movies of 2019. Lists for days. Unending lists. For all of our 2019 year-end lists, click here.
10. The Irishman (Martin Scorsese)
Scorsese's behemoth Netflix compromise is an expectedly well-tailored talking heads marathon/gangster adieu that exists as an eloquent and self-reflexive commentary on its own genre's innate deficiencies like the futility of idealistic loyalty and the loneliness that results through a life spent manifesting the lives of others instead of one's own. The Irishman is an overly long but nonetheless graceful laying to rest of Scorsese and DeNiro's mobster run, and a deserving entry on any best-of-the-year list.
9. Honey Boy (Alma Har'el)
Shia Labeouf's defenseless unpacking of his childhood/adolescent emotional trauma showcases gorgeous beats of visual storytelling, succinct dialogue, moving performances and a bravely expressionistic/therapeutic all around endeavor from Labeouf and director Alma Har'el.
8. Ad Astra (James Gray)
James Grey's sprawling cosmic retreading of Joseph Conrad's Heart of Darkness is a tale of infinity made intimate: a search for sensitivity amongst the stars that sees Brad Pitt at the apex of his dramatic prowess in one of the most subtle and reserved performances of the year. 
7. Knives Out (Rian Johnson)
Delicious, galvanized filmmaking with a comprehensibly utilized and balanced ensemble cast that manages to streamline all its individual star power towards the enrichment of the story being told rather than the far more familiar scenario of a film fumbling amidst juggling all its expensive spinning plates. Rian Johnson has on his hands a new Thanksgiving classic: a zip-locked, vacuum-sealed resuscitation to the trite whodunnit genre. 
6. Uncut Gems (Josh Safdie, Benny Safdie)
The Safdie bros.' latest addition to their breakneck, tailspinning, adrenaline zip-liner filmography features a stellar Adam Sandler in a story that packages compounding doom in the undercurrent of impetuous avarice. Bursting with a frenetic, cosmic energy, real-world cameos, and a signature New York authenticity, Uncut Gems is the years best white-knuckler, bar none.
5. Parasite (Bong Joon-ho)
This latest Bong Joon-ho hit is a crisp, beautifully photographed class-ism satire that is altogether as hilarious as it is surprising, deftly mingling the yin and yang of levity and tragedy whilst ultimately underlining the notion of warm familial intimacy.
4. Godzilla: King of the Monsters (Mike Dougherty)
Disclaimer: Complete fan pick with this one. Mike Dougherty is a Godsend to lifelong G-fans all over the world as he delivers the definitive modern cinematic representation of one of the proudest and most robust characters to ever grace the silver screen. Oozing passion, admiration and respect, Godzilla: King of the Monsters is as triumphant as they come for its reinvention/reintroduction of the iconic ethos that makes classic movie characters like Godzilla stand the test of time.
3. Avengers: Endgame (Joe Russo, Anthony Russo)
Blockbusters are movies too, people! Avengers: Endgame is the MCU's undeniably earned victory lap: grade A entertainment that punctuates a watershed moment in cinematic history. Love them, hate them or indifferent completely, 2019 bookended a cinematic legacy that we will never fully see the likes of ever again.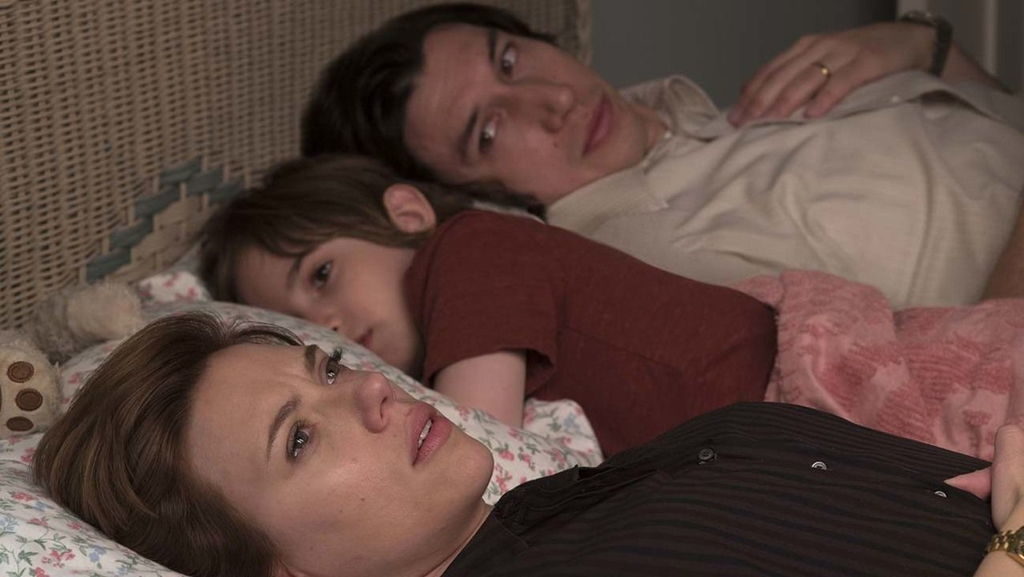 2. Marriage Story (Noah Baumbach)
Noah Baumbach's pensive "Marriage Story" is acutely detailed cinema that modestly brandishes the year's best screenplay, performances and editing all with such deftness of expertise and execution — an undeniable grand slam of technical, emotional filmmaking from a master of his craft.
1. The Lighthouse (Robert Eggers) 
Robert Eggers has, with his nautical symphony The Lighthouse, spawned a mythic seafaring masterpiece: a bona fide cinematic classic of pelagic men-of-war and abyssal hysteria. Along with the unstoppable thespian propulsion of Pattinson and Dafoe, Eggars and co. have orchestrated a maelstrom of madness and a masterstroke of cinematic proficiency; The Lighthouse is not only the immediately the film of the year, but a modern day film classic born out of its time, tailor-made for this moment.