Continuing our year-end list extravaganza is Chris Luciantonio's top 20 films of 2017.
20. Okja – 
Finding himself on a tonal balancing act yet again in his career, Bong Joon-ho surprised me and anyone else who has followed the Korean master's career by delivering the heartwarming feat of environmentally conscious whimsy with Okja. Technically stunning and sardonically manic, Bong's tale of Super Pigs and globe trotting Eco terrorism has unflappable heart at its weird core which may make this his most accessible film. Not saying much, but Netflix gave the Snowpiercer director a good home as he gave a good early case for Netflix entering the feature film market.
19. Battle of the Sexes – 
The latest from the Little Miss Sunshine duo was unfairly derided early on as an uncomplicated empowerment message that would lift spirits and point to history to take a stand against male chauvinism in the present year. While I cannot fault anyone for taking such a surface approach, Battle of the Sexes offers much more genuine nuance surrounding institutionalized misogyny and uses the crowd-pleasing spectacle of Billie Jean King and Bobby Riggs to masterfully explore it. Centered around stellar performances and occasionally brilliant photography, Battle of the Sexes is the empowerment anthem with more depth than can be gleamed from the history it stages. 
18. Brawl in Cellblock 99 – 
A brutal throwback to the era of put upon badasses finding themselves fighting against a cruel prison system on the big screen, the director of Bone Tomahawk maintained a disquieting severity for his followup that belies a head-splitting slobberknocker of an exploitation film. Its bleak, its heavy, it has Vince Vaughn's best performance of his career, and its just plain tough to stomach at times. But all in all it's a hell of a ride.
17. Star Wars The Last Jedi – 
As an outsider looking in to what is known as Star Wars fandom, The Last Jedi was the sprawling space epic I always heard Star Wars was without ever seeing it for myself in previous films. Combining some of the series most breathtaking visuals with some of its most well-rounded and engaging characters, Rian Johnson confidently takes the pieces set up by The Force Awakens and hurdles them to fresh, exciting, fan-upsetting territories. Capturing that unexplained "middle film" wonder of Empire and grafting a new mythology to it, The Last Jedi is the the perfect amplifier of The Force Awakens first bold step into the unknown new trilogy.
16. The Beguiled – 
While Coppola's Cannes winning sultry Southern drama was eclipsed by much of the later 2017 releases, I remain seduced by this gorgeous depiction of civil war era temptation. In a more reserved mode, Coppola builds off of the natural talent and chemistry of her cast and the suffocating atmosphere of the production design to bring this slow burn to a tense, thrilling boil by its end, making this one of the director's most emotionally charged films to date.
15. It – 
Big budget horror hit a couple of milestones this year, and the financial record was deservedly snatched up by the pitch perfect Stephen King adaptation in It. Fun in the way only raucous, crowd-pleasing horror can be, Muschietti's film nails that tangible King feel with its impressive performances, expressive cinematography, and terrifying moments being weighed equally with moments of genuine heart an humor.
14. Get Out – 
The fact that this was Jordan Peele's directorial debut will never not astonish me because beneath its social horror and post-racial satire is a foundation of near-flawless direction. Get Out was the film that needed a second viewing in order for me to even begin to understand how much higher the wavelength Peele as director was operating on when he gifted the world this achievement of filmmaking. I am positive that with enough viewings, Get Out can only be more and more appreciated. 
13. Coco – 
Pixar has never been shy about its eye candy, but in portraying Dias de los Muertos they've elevated themselves to a new tier of ornate beauty. While its story is well-worn ground for the animation giant, the visual spectacle, impeccable design, and unforgettable music make Coco an instant classic even considering Pixar's record. Coupled with a faithful rendering of Mexican culture and an apt presentation of mortality to kids, Pixar's latest carves out a distinct identity for itself as what I consider to be the best animated film of the year.
12. Logan – 
The superhero film grew up in 2017 and leading that maturity charge was Manigold's cynical, bloody Logan. Part revisionist western and part father-daughter road movie, Logan finds bitter humanity at its titular mutants core and harnesses that emotional energy to deliver the most provocative and sobering superhero film this year. Not only a great argument as to why individual directorial expression is necessary in franchise filmmaking, but a fitting send off to one of the best cinematic depictions of a comic character ever to be filmed.
11. The Big Sick – 
A film that can warm your heart, shatter it into hundreds of pieces, and then warm those scattered pieces, The Big Sick is touching and sincere in how it goes about dramatizing a love story ripped heavily from the star and writers real life. With an excellent cast and sharp writing, its that special kind of genuine comedy that brings tears to your eyes and you cannot tell if that was from laughing to hard or relating too much. 
10. Mudbound – 
Narrative wise, this might be the most beautifully composed film to be released in decent amount of time. Dee Rees' adaptation of the sweeping Hilary Jordan novel finds subtle elegance in dramatizing the paired hardships of two racially different families in the unforgiving soil of the Mississippi Delta. Rees proves to be a master story teller behind the camera because the manner in which she divides herself among the narrative to ensure the film flows so smoothly across so many characters and years is beyond reproach Rounded out by a powerful cast and sublime cinematography, Mudbound strikes an impressive chord that ensures you remember it well after it has finished telling its tale.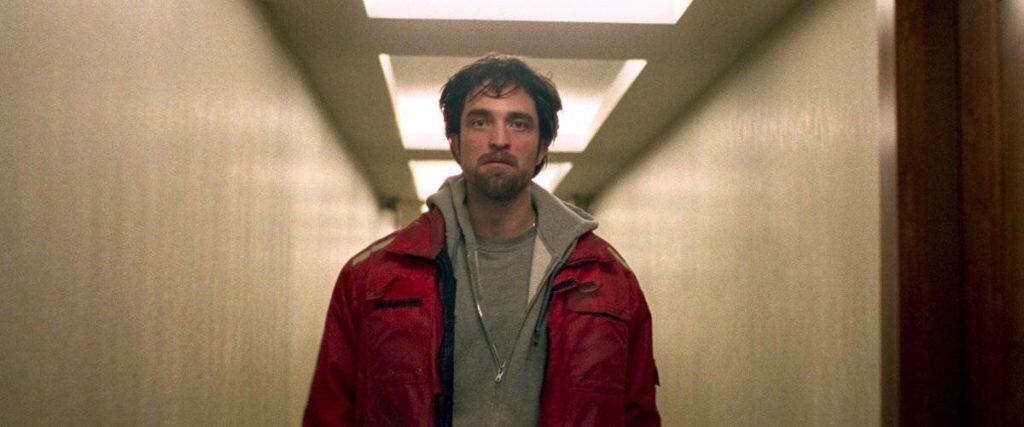 9. Good Time – 
Like a frenzied descent into the neon underbelly of Queens New York, Good Time details a raw desperation pertaining to the depths we sink to when it is for someone we love. Pattinson, in his first great turn as a dramatic actor as the heinous Connie Nikas, brings a potent sense of distress to the Safdie Brothers eclectic crime thriller, giving the film an ugly impatience that stretches itself superbly over one hellish night on the run. Bleak and unpleasant though it may be, there is indisputable appeal to how the Safdie's intimate shooting style just absorb you into the rush of it all.
8. Dunkirk – 
Nolan's latest is a surgical handling of pacing and momentum that forcibly crams the scope of the Dunkirk evacuation across three perspectives into a taut hour and a half. How he could sustain such intensity without faltering is beyond me, but Dunkirk is a dizzying war epic shot close to perfection by the veteran director. So easily this could have lapsed into chaos in lesser hands, but the fractured state of Dunkirk is Nolan at his most confident as he delivers a tense thrill ride of a movie that cuts out all the fat without losing the savory meat. 
7. Thelma – 
The unexpected sleeper hit in my list, Thelma is the mystical lesbian take on Carrie I never realized how desperately I needed until I was lucky enough to see it in all its breathtaking elegance. It's the sexual awakening as supernatural awakening trope done with such follow through and depth that makes this surprisingly affective. Earnest and heartfelt in its messaging, Thelma is a quiet but transcending film that gradually mixes its genre coatings to become a unique take on an apparently well-versed metaphor of queerness as magic.
6. Blade Runner 2049 – 
Like George Miller's Mad Max Fury Road before it, Villeneuve's Blade Runner 2049 demonstrates that the sequel produced decades after the fact can breathe new life into a dormant franchise as long as effort is put to creating its own identity. Evocative and poetic in its slow burn approach to the disarray of future Los Angeles, 2049 is the even headier take on Philip K Dick that lulls you into its world through the mesmerizing cinematography of Deakins and the brilliant production design. As achingly beautiful meditations on humanity and individuality go, Villeneuve made the Blade Runner film as he wanted it to be and the result is a three hour profit loser that we'll never forget. 
5. The Killing of a Sacred Deer – 
The morbid Yorgos Lanthimos delivers yet another excellent example of the raw human drama that emerges naturally once surrounded by unconventional and indescribable circumstances. Methodically composed with a keen dedication to disturbing restraint in the form as well as in the performances, Lanthimos wisely attempts to distance his audience from the bizarre revenge tale he sows to delirious effect. It's almost simple in how it gradually envelops you into its weird constituting of a classical greek tragedy of sacrifice and revenge, overwhelming you with idiosyncrasies until you cant remember what is normal anymore. It's complete package direction that makes Lanthimos' latest much more than just another apathetic family horror story.
4. Baby Driver – 
More than perhaps one other entry on this list, no film was more indulgent in its director's tastes than Edgar Wright's musical car chase thriller Baby Driver. Colliding his love of music with his love of classic car chase film from the sixties/seventies at breakneck speeds, Wright delivered the most enjoyable action film released this year by being stubbornly true to himself. Punctuated by his ludicrously tight sense of timing in his editing and space in his choreography, and assisted by an endlessly replayable soundtrack of classic tunes, Baby Driver was some of the most fun I had in the theaters this year and makes me wish more directors would just lean into what they love more often. 
3. A Ghost Story – 
Haunting in all the best ways, Lowery's A Ghost Story never really left my head completely after the first time I witnessed this cyclical elegy to time itself. Expressive and moving through the barest means, A Ghost Story grips you in not by what it chooses to show you but by the measurable time it forces you to watch something. So loaded is this technique that it could make the simple image of Rooney Mara gluttonously devouring dessert into one of the most unforgettable cinematic moments of the entire year. It may be simple in its look, but A Ghost Story packs profound existential meditations beneath its bed sheets and only proves to get more provocative the more you subject yourself to it.
2. Lady Bird – 
I laughed. I cried. I remembered my teenage years with both fondness and skin crawling embarrassment. I loved Lady Bird, Gerwig's ode to youthful idealism and idleness in a changing time in modern American History. In what might be the most sharply written film of the year, debuting director Gerwig takes us on a snapshot tour of one free spirit's tumultuous Sacramento upbringing, plotting it out like hundreds of potent memories linked together. Equal parts heart warming and heart breaking, Lady Bird is the special kind of coming of age film that refuses to talk down to its subject. 
1. The Shape of Water – 
If indulgence is why Baby Driver got so high on my list, than the adult fantasy of The Shape of Water deserves the number one spot because this is literally a film only the warped humanism of Del Toro could have birthed. A woman-beast romance with a mature understanding of sexuality thrown on top, Del Toro delivers a surprisingly tender affair that brazenly reminds us what it means to be human in an often cruel, unforgiving world. Once you're on board with the director's kinks, he brings lyrical beauty to the absurd in an effortless way. Its films as arresting and as weird as The Shape of Water that remind me why I love movies.