Family can be a tricky thing, especially when you're a self-centered workaholic and your niece is an aspiring Juggalo. Such is the case in Laura Steinel's directorial debut, Family, a formulaic-yet-assured comedy that successfully delivers equal parts laugh and sentiment.
In what might be the most SEO-unfriendly title ever, Family stars Taylor Schilling as Kate, a hedge fund manager who alienates herself from those around her in order to see her career dreams fulfilled. This selfishness spills over into her relationship with her brother, who calls on her (as a last resort) to take care of his daughter for a night while he tends to a family emergency.
Her niece, Maddie (Bryn Vale), is an 11-year-old outcast in her school and a loner who would rather go to karate class than ballet and would rather craft makeshift weapons than attend dances. She is mercilessly bullied but finds kinship in a young Juggalo who hangs out at the local gas station after Kate accidentally leaves Maddie there.
Family is the type of indie comedy where you know that these characters are going to be learning from each other all over the place, but Steinel never lets the sentimental moments overshadow the comedy, which the film has in spades. As Kate realizes her way of ostracizing and belittling those around her has made her an outcast in her own right, the aunt and niece develop a bond, and through numerous plates of chicken parm and the soothing sounds of Insane Clown Posse, the two realize that they might have more in common with each other than they originally thought.
Although Family plays out like a typical structured comedy, there are a few creative flourishes at play that heighten the comedic aspects, mostly with the use of rapid panning between characters, not unlike one of Wes Anderson's trademarks. The use of voiceover in the opening was unnecessary, as was starting things off with what would be ultimately be the film's climax, but this minor gripe is quickly forgotten after Family finds its footing in the first act, with the laughs coming in at a steady clip from start to finish.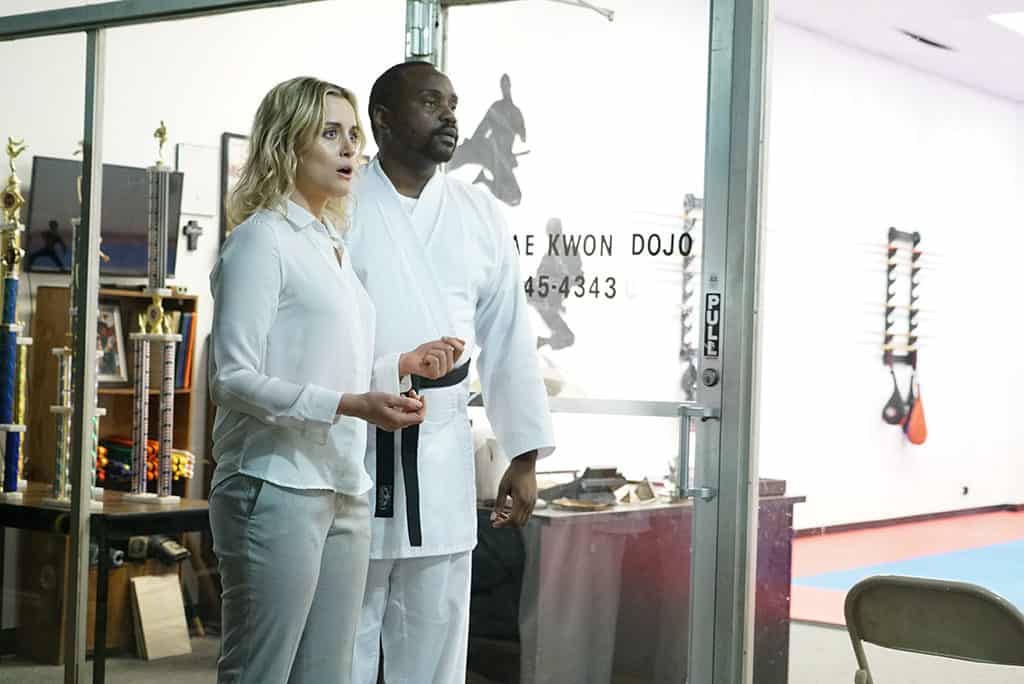 Despite the heavy marketing of Family's "Juggalo-neice" component, there were only a handful of  ICP references in the film, but there is a major scene at The Gathering of the Juggalos and it was fantastic. Seeing Taylor Schilling in full-on Juggalo makeup and describing them as people who play with their spit, listen to music about stabbing people and work at places like Lids is worth the price of admission.
Bolstered by a great supporting cast, including Brian Tyree Henry as Sensei Pete, Matt Walsh, Kate McKinnon and Allison Tolman, Family is a joyous film about celebrating our eccentricities and acknowledging that it's the people in our lives who help to make us whole.