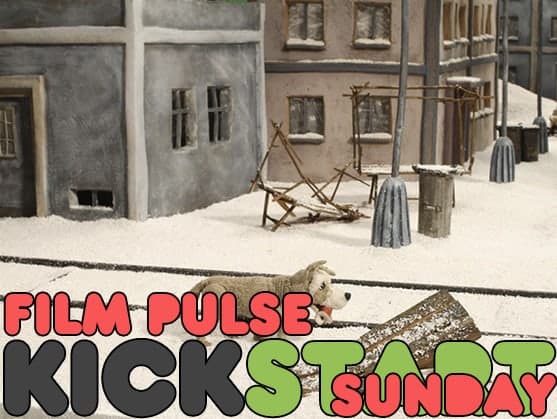 This week's Kickstart Sunday pick comes to us from 
Aurel Klimt
and his animated film
Laika
. This science fiction story proposes that Laika, the first dog in space, didn't perish but instead finds a new world outside of this planet. The team behind this film have been animating it for the past 7 years and judging from the clips, it looks fantastic and I can't wait to see the final product.
This Kickstart campaign is looking to raise around $80,000 for post production costs and it only has four days left as of this writing, so please check out their page here and consider sending a donation their way.
Aurel Klimt's Laika is a touching tale of the relationship between humanity and the rest of the universe set against the backdrop of the frantic era of space exploration. After seven long years of exhaustive production, this 90 minute feature following the proud tradition of old Czech puppet masters is finally nearing completion.