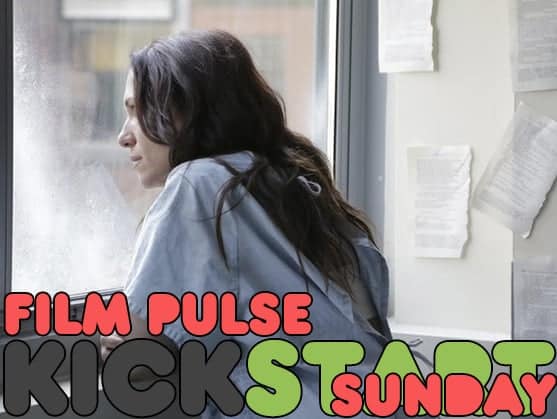 This week's Kickstart Sunday pick comes to us from director 
Catherine Eaton
and her upcoming mystery
The Sounding
. Expanded from a short film by the same name,
The Sounding
revolves around a young woman living with her grandfather on a remote island who has never spoken before. When her grandfather discovers he is dying, he contacts a former protege to look after the woman and attempt to preserve her independence, although it would seem he decides to try to "fix" her.
The film is currently looking for funding on Kickstarter with a campaign goal of $35,000, so be sure to click over to the project page here and send a donation today!

Raised on a remote island by her grandfather Lionel, Liv has never spoken. When Lionel discovers he's dying, he calls his former protege, Michael, to the island and asks him to protect Liv's independence. That night, as Lionel is reading to Liv, his voice fails him. Liv picks up the book of Shakespeare and begins: first reading, then weaving her own language from Shakespeare's words. Michael discovers her speaking and commits her to a psychiatric hospital. She becomes a full-blown rebel in the hospital; her increasing violence threatens to keep her locked up for life. At a time when the world is at a tipping point regarding women's voices, LIV encapsulates that zeitgeist.