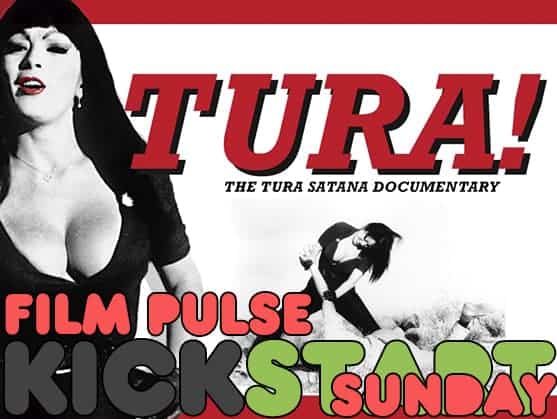 This week's Kickstart Sunday pick comes to us from director 
Cody Jarrett
and his upcoming documentary
Tura!
, a documentary about actress/burlesque dancer
Tura Satana
, who you may remember from
Russ Meyer
's classic cult film 
Faster, Pussycat! Kill! Kill!
. As an unabashed fan of that film, I was always curious to find out more about Tura Satana and now this documentary aims to tell her interesting story by interviewing those closest to her alongside iconic filmmakers like
John Waters
.
This Kickstarter Campaign has 16 days remaining as of this writing with a goal of $50,000, so be sure to click here and consider sending a donation their way!

"TURA!" is the true life story of cult movie icon & burlesque dancer TURA SATANA, chopped straight from the pages of her handwritten memoir. Best known as the star of Russ Meyer's classic film Faster, Pussycat! Kill! Kill!, Tura stunned 1960's movie audiences as the sexy, dominant, fast-driving, karate-wielding lesbian gang leader Varla. Her groundbreaking look, attitude, and performance were all years ahead of their time and continue to influence everyone from Quentin Tarantino and Rob Zombie to John Waters and Dita Von Teese.