Release Date: October 8, 1868 (Original US Release Date), July 7, 2017 2K Restored Version
Director: Mario Bava
MPAA Rating: PG
Runtime: 83 Minutes
The 2K Restoration of Kill, Baby…Kill will be kicking off a Mario Bava retrospective at Quad Cinema beginning July 7th. Tickets and more information are available at Quadcinema.com
Celebrating its 50th anniversary with a 2K-restoration screening at New York's Quad Cinema, Mario Bava's 1966 gothic ghost story Kill, Baby…Kill remains a solid entry in the director's impressive filmography.
Blending his earlier gothic horror works with his later giallo films, Kill, Baby…Kill tells a 19th century ghost story by combining visual and narrative aesthetics from both the genres that the director was known for, creating a stylish period piece of murder and intrigue.
The film opens with a woman fleeing in terror from someone or something chasing her through a fog-drenched courtyard in a small Transylvanian village. Unfortunately, the woman is unable to evade her captor and apparently plunges to her death onto a spiked fence. This is the latest in a series of unexplained deaths that have occurred in the village over the last several decades, sparking the need for some outside help to come in and investigate.
An inspector and a doctor arrive to find most of the villagers are unwilling to help the investigation in any way for fear that they may fall victim to what they describe as a ghost. As the two men get closer to the truth, they realize that the villagers may not be the superstitious yokels that the men initially believed them to be. The visitors come to realize that their lives are very much in danger.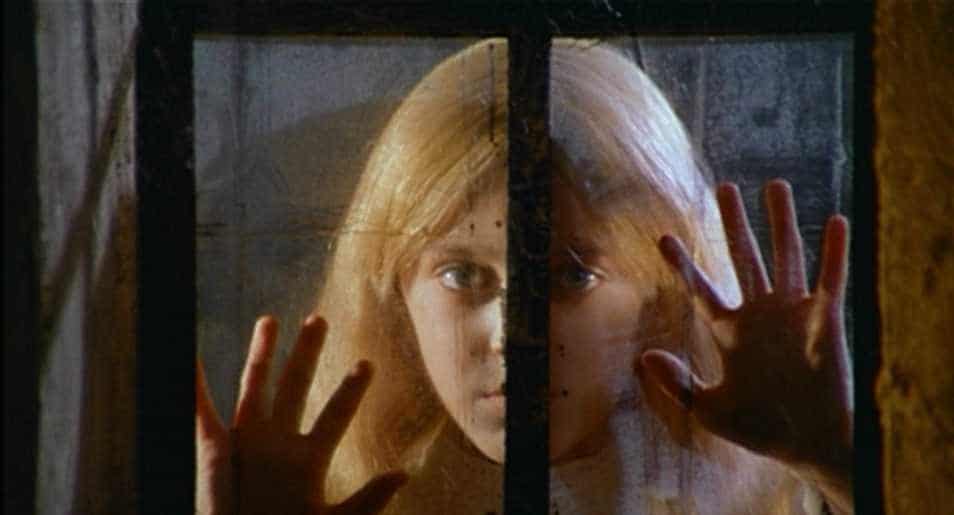 Bava uses the gothic European setting to his advantage, turning every room, corridor and staircase into his playground and utilizing a variety of lighting and framing techniques to create a near constant mood of dread. It's a beautiful film albeit not as pitch perfect visually as some of his other films, such as Bay of Blood or Danger: Diabolik.
With the higher quality on display in this restoration, it becomes apparent that the English dubbing in this film is off the mark to say the least. Though I'm used to Italian films of this era being dubbed, it becomes distracting on more than a few occasions in Kill, Baby…Kill.
Another slight disappointment is in the restoration itself. Having not seen the original transfer of Kill, Baby…Kill, I don't have a basis for comparison, but even for a 2K restore, the quality wasn't what I expected it to be. It's possible the original print was badly degraded. I don't know what was used to source the restored version, so I can't criticize the transfer too much, not knowing the details about the process.

I personally didn't find the story to be very compelling, rather fairly forgettable, but if you're a Bava fan, Kill, Baby…Kill is definitely worth a look. This newly restored version will be premiering July 7th at The Quad here in NYC and will be kicking off an awesome month-long Mario Bava retrospective. There will be screenings of 20 of Bava's films, including my favorite, Danger: Diabolik, so if you're in New York, be sure to check it out. More info can be found at Quadcinema.com.