This product was provided by Lionsgate for the purpose of this review. All opinions are that of the writer.
Director David Cronenberg is the master of the body-horror sub genre, and his 1975 film Shivers (also known as They Came From Within in the States) is one of the first to inspire that moniker. In his first commercially directed movie, Cronenberg tells a twisted tale of a slug-like parasite that invades the inhabitants of a luxury apartment building, turning its tenants into sex-crazed maniacs.
Although one might argue Shivers borrows some surface-level ideas from Night of the Living Dead, the film stands on its own as both a queasy body-horror film and a breakdown of '70s society during the sexual revolution. It's certainly rough around the edges and not one of Cronenberg's best, but there's a clear foundation for the themes the director will continue to explore throughout his career.
Shivers' portrayal of women in particular is something of a product of its time, coming off as slightly offensive by today's standards, but I don't believe there was any ill intent on Cronenberg's part; it just reinforces the progress made among female roles in cinema since then.
I love films that take place in high-rise buildings, a fondness I discovered after watching this title for the first time. Containing everything within this small ecosystem but having the opportunity to show variety with the number of people, rooms and corridors makes for an aesthetically fun and, at times, claustrophobic experience. Cronenberg himself likened it to taking place on a space station in the commentary, which explains why I'm also a fan of sci-fi horror taking place in that locale.
So within this massive apartment building you have a scientist who develops an organism that allows people to give into their carnal pleasures, but it's not quite what he expected and turns his test subject into a ravenous monster, hell-bent on having sex with everyone in her path and spreading the pathogen to as many people as possible. In an early and grotesque sequence, he murders her, kills the parasite, and ends his own life thinking he contained it, but by this point she already started having her way with several men living in the building.
With its satisfyingly grim finale, ample amount of gore, and sometimes taboo subject matter, Shivers may have been an at times amateurish endeavor but an influential one nonetheless, which not only shaped the future of David Cronenberg but also reverberated through the industry, inspiring many filmmakers to develop their own body horror. Although he denied it, it's widely believed that Shivers proved to be an inspiration to writer Dan O'Bannon when he was developing the script for Alien and its infamous chest bursting scene.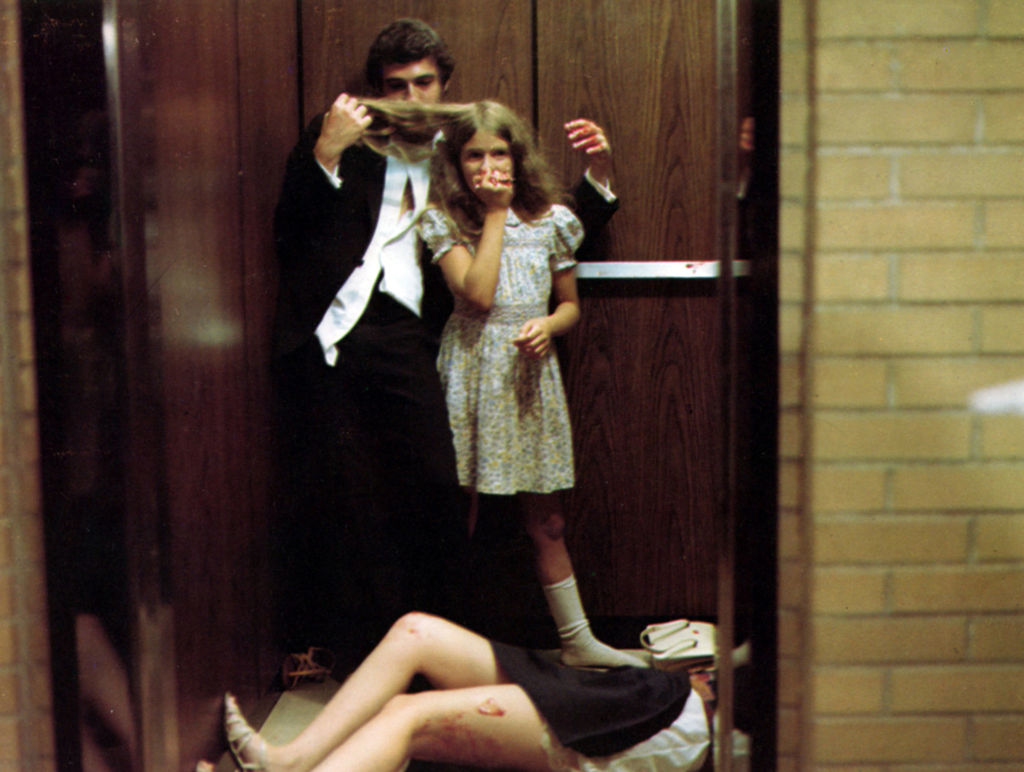 Cronenberg discusses this on the commentary track as well, which is available on the new Vestron Collector's Series Blu-ray. In addition to this new commentary track there are new interviews with Cronenberg, actress Lynn Lowry, and special-make-up-effects creator Joe Blasco. There's a featurette celebrating Cinepix, archival interviews, a stills gallery, trailers, and TV and radio spots.
This Blu-ray is an easy recommendation for fans of the work of David Cronenberg and general horror fans alike, especially considering it's only $10.79 on Amazon as of this writing.