The good news is Marvel released a new UK poster for Thor: The Dark World today.  The bad news is it's a generic floating head poster that does nothing for the film.  Not all super hero movie posters have to look lazy and crammed with every character in the film.  Case in point,
The Wolverine
posters are fantastic looking and keep things clean and simple, while enticing us to see the movie.
Either way, most people will be seeing Thor: The Dark World when it hits theaters November 8th anyway, so maybe the poster doesn't even matter.  Hit the break to check it out along with the synopsis.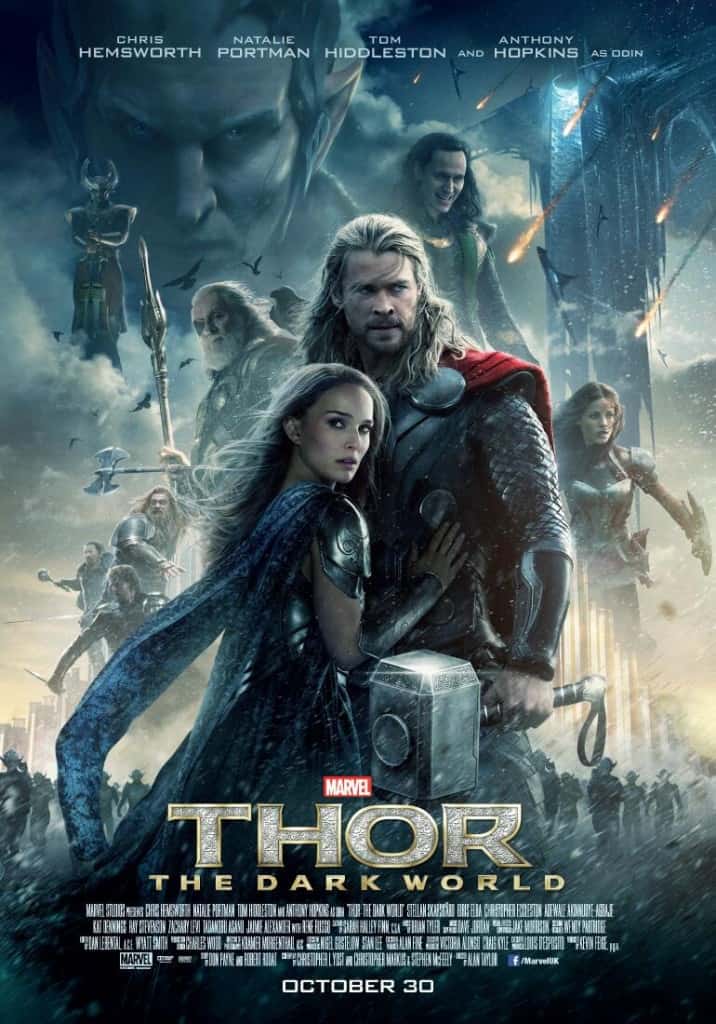 Marvel's Thor: The Dark World continues the big-screen adventures of Thor, the Mighty Avenger, as he battles to save Earth and all the Nine Realms from a shadowy enemy that predates the universe itself. In the aftermath of Marvel's Thor and Marvel's The Avengers, Thor fights to restore order across the cosmos…but an ancient race led by the vengeful Malekith returns to plunge the universe back into darkness. Faced with an enemy that even Odin and Asgard cannot withstand, Thor must embark on his most perilous and personal journey yet, one that will reunite him with Jane Foster and force him to sacrifice everything to save us all.