Normally, I would post my top 50 films of the year around this time, split into two separate posts with 25 films each but given the absurd, continually dispiriting nature of the hell year that was 2020 I found myself unable to watch enough films to warrant such a list. Unfortunately, I never seemed to have the attention span, much less the mental capacity, to sit down with a feature-length film (I could barely muster up the enthusiasm for a short film). So, in lieu of my top 50 films of the year I have decided to simply share a list of films that I found worthwhile in one way or another from throughout the year.
Now, you may notice that some of the films that appear on this particular list (as well as my Top 15 list) have an official release date of 2019 or even 2018 but I have included them here because they are films that have been made available to the general public in 2020. Coming from a small town in Pennsylvania where there are no independent cinemas to speak of, nor are there any arthouse cinemas, I have always looked at a film's release date as the year in which the totality of the American public is able to see said film. Whether it be theatrical, VOD, streaming, or anything in between. Obviously, this year made that distinction even more muddled given that most film festivals ran virtual editions of their respective lineups but I tried to keep it to films playing across the internet that were not attached to any film festival screening. Why? I don't know, this was a tough year and I'm simply trying my best.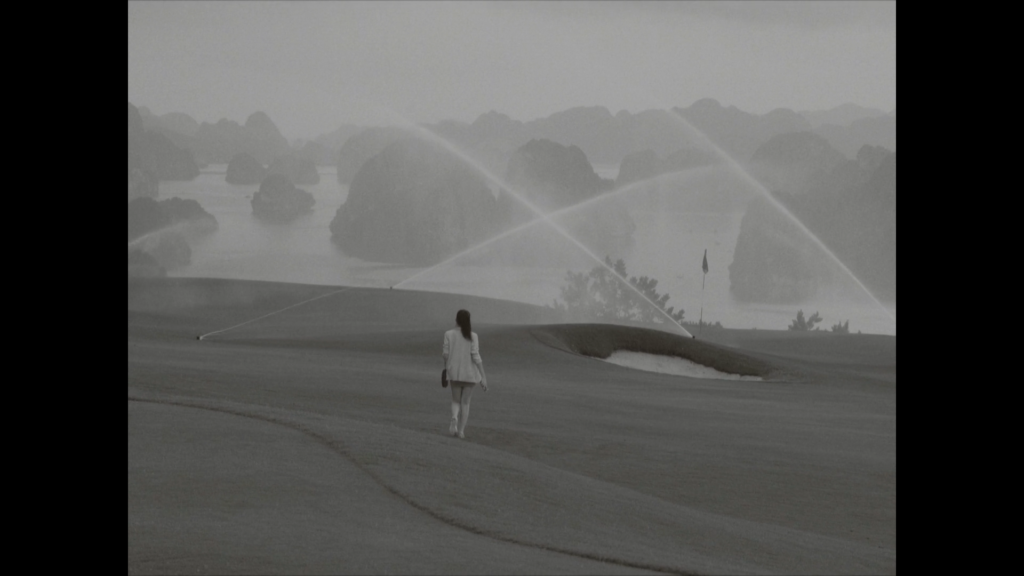 BLESSED LAND directed by Phạm Ngọc Lân
played on Festival Scope
An exquisite black-and-white short film wherein the past and present blend into one as a woman and her son wander around in search of the grave of her husband which may or may not have been removed for the newest golf course.
s01e03 directed by Kurt Walker
available on Kinet.Media
There is no filmmaker working today that captures the sense of community in film quite like Kurt Walker and s01e03 is an ambitious bit of experimental documentary filmmaking as a virtual love story that stretches across real-life and virtual spaces, mostly taking place in the dying days of a massively multiplayer online game.
QUEEN OF LAPA directed by Theodore Collatos & Carolina Monnerat
A humble documentary that follows the day-to-day dealings of Luana Muniz – an actress, cabaret performer, activist, and sex professional – and the housemates that stay at her hostel for transgender sex workers in Rio de Janeiro.
THE MOLE AGENT directed by Maite Alberdi
available on Hulu
An unconventional spy operation is the focus of this light-hearted Chilean doc teeming with tenderness and loving concern.
SHOOT THE MOON RIGHT BETWEEN THE EYES directed by Graham L. Carter
available on NoBudge
A delightfully charming musical comedy about two con men working their way through Texas, inspired by the music of John Prine and the James Joyce short story, "Two Gallants."
BLOOD QUANTUM directed by Jeff Barnaby
available on Shudder
A fresh perspective on the zombie apocalypse that works as a political statement of sorts to the past as well as the present and near future.
THE LOST OKOROSHI directed by Abba Makama
available on Netflix
A surreal dramedy about a security guard that transforms into an ancestral masquerade that wanders the streets of Lagos helping those that are wronged, featuring lush visuals and a wonderful score.
MS SLAVIC 7 directed by Deragh Campbell & Sofia Bohdanowicz
played on MUBI
Bohdanowicz & Campbell collaborate on a small-scale docufiction that showcases the ability for individuals to partially find themselves through a connection with the past.
MASSACRE directed Maïté Sonnet
played on Festival Scope
A dark comedy revenge short about two sisters forced to leave their island home because of the tourist destination that it has become but not before they gift the tourists one last parting present.
NORMAN NORMAN directed Sophy Romvari
available on Aeon
Norman, the 16-year-old Shih Tzu, remains the center of attention even as filmmaker Sophy Romvari goes down the YouTube rabbit hole of pet cloning.
A KEY FOR THE KID directed by Thea Lorentzen
available on NoBudge
A short film constructed entirely out of still photographs to create a cryptic sci-fi about a blinking red key that a mother must find and hold on to, despite everything.
FEAST OF THE EPIPHANY directed by Jeff Reichert, Farihah Zaman & Michael Koresky
Virtual Theaters
A narrative-documentary diptych that explores the role food plays in our everyday lives, in varying ways and varying degrees.
SELAH AND THE SPADES directed by Tayarisha Poe
available on Amazon Prime
Wonderful world building on the part of Poe, featuring great performances from the film's main three – Lovie Simone, Celeste O'Connor, and Jharrel Jerome.
CRUDE OIL directed by Christopher Good
available on NoBudge
A comedic short about mundane, almost useless superpowers; a superhero film about toxic relationships, full of creativity which one expects with a Christopher Good film.
THE VAST OF NIGHT directed by Andrew Patterson
available on Amazon Prime
A taut, cinematic radio play with a simple concept that is executed to near perfection.
DANNY directed by Lewis Bennett & Aaron Zeghers
available on Vimeo
Danny is a cinematic scrapbook constructed from the documented bits and pieces left behind from a man unknowingly in the midst of the final chisel strikes of his own tombstone.
CONGRATULATIONS DEBBY directed by Roger Hayn
available on Memory
An unsettling, seemingly simple feature about a woman attempting to share her good news with anyone and everyone that will (or would rather not) listen.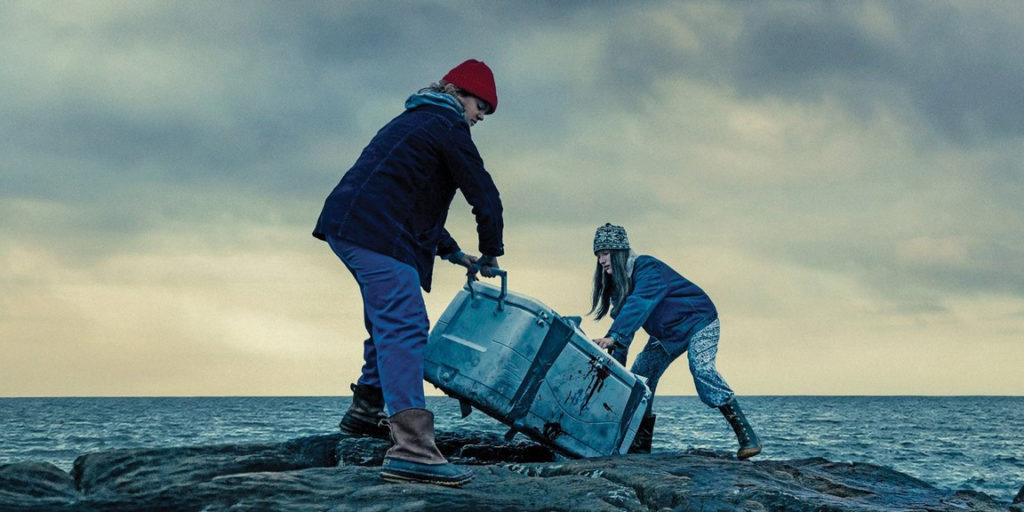 BLOW THE MAN DOWN directed by Danielle Krudy & Bridget Savage Cole
available on Amazon Prime
A dark comedy thriller set in a small fishing town in Maine. An enjoyable watch featuring one hell of a cast.
THE WHISTLERS directed by Corneliu Porumboiu
Virtual Theaters
A police inspector attempts to play both sides of the law while utilizing the whistling language of La Gomera in the Canary Islands.
TAKE ME SOMEWHERE NICE directed by Ena Sendijarević
played on MUBI
A somewhat unremarkable narrative that benefits greatly from the visuals constructed by Sendijarević and cinematographer Emo Weemhoff as every scene is visually interesting in its framing and angles.
JINPA directed by Pema Tseden
Virtual Theaters
Visually compelling and mysteriously serene in ways, Tseden's Jinpa is an enigmatic tale of revenge.
HORSE GIRL directed by Jeff Baena
available on Netflix
Alison Brie's performance makes up for some of the film's shortcomings in a film that increasingly commits to its more absurd elements.
CRAZY WORLD directed by Nabwana I.G.G.
Virtual Theaters
Just an absolute joy. Wakaliwood films always exude a surplus of fun.
GRADATIONS I-II directed by Dylan Tachick
available on Kinet.Media
In-camera edit rendered digital, Tachick creates an unsettling flickering parade of images coupled with an eerie score for a kind of experimental horror that's not horror at all.
HIS HOUSE directed by Remi Weekes
available on Netflix
Great performances from Wunmi Mosaku and Sope Dirisu alongside some well-executed horror elements; specifically, the detours into nightmarish dream sequences and/or flashbacks.
THE LODGE directed by Veronika Franz & Severin Fiala
available on Hulu
A suffocating horror film that takes some unexpected, but entirely welcomed, turns.
BETTY FEEDS THE ANIMALS directed by James P. Gannon
available on NoBudge
A lovely little slice-of-life documentary following a woman that loves animals so much that a large portion of her daily routine is spent preparing, arranging, and cleaning up 30 bowls of food that she lovingly places around her house.