Every year is a good year for movies. In 2018, I saw well over 100 new releases that I enjoyed. Here are my top 25 of the year, as of now. Apparently to crack my top 10 a film needed to have a one- or two-word title.
#25 – SPIDER-MAN: INTO THE SPIDER-VERSE
#24 – THOROUGHBREDS
#23 – UNSANE
#22 – EIGHTH GRADE
#21 – BLUE MY MIND
#20 – LEAVE NO TRACE
#19 – MISSION: IMPOSSIBLE – FALLOUT
#18 – MADELINE'S MADELINE
#17 – THE FAVOURITE
#16 – COLD WAR
#15 – SUPPORT THE GIRLS
#14 – SHOPLIFTERS
#13 – BLACKKKLANSMAN
#12 – MINDING THE GAP
#11 – IF BEALE STREET COULD TALK
#10 – FIRST MAN
Finally, we get a historical figure biopic that is so much more than a stale collection of bullet-point peaks and valleys, and it goes largely unnoticed except for a ridiculous non-controversy about a moon flag. Technical precision, including razor-sharp editing and a standout score, along with a powerful subdued performance from Ryan Gosling, help us relate to an emotionally hurting yet stoic man as he and his colleagues push to achieve the extraordinary.
#9 – MANDY
A late-year re-watch propelled this film into my top 10. Sure, it's meme-able (Cheddar Goblin! Cage bathroom freak-out!), but the neon-tinged, hallucinogenic and very bloody voyage of revenge is centered by an anguished heart that counterbalances the weirdness. And the weirdness is weirdness with purpose. Probably my favorite final few shots of any movie this year.
#8 – REVENGE
Coralie Fargeat's stunning, colorful debut takes a tired, often loathsome subgenre and turns it on its head. The director then burns that subgenre completely to the ground, rebrands it with fire, and baptizes it in a lake of blood. The rape/revenge gaze-change is invigorating, with an outstanding, total badass performance from Matilda Lutz in the middle of the carnage. The pink star earrings are perfect.
#7 – BURNING
The smallest details and relaxed pacing are hypnotic, with the three leads conveying the poetic and making it feel tangible. Steven Yeun gives the best supporting performance of the year, though it's momentarily overshadowed by Jong-seo Jun miming the eating of a tangerine.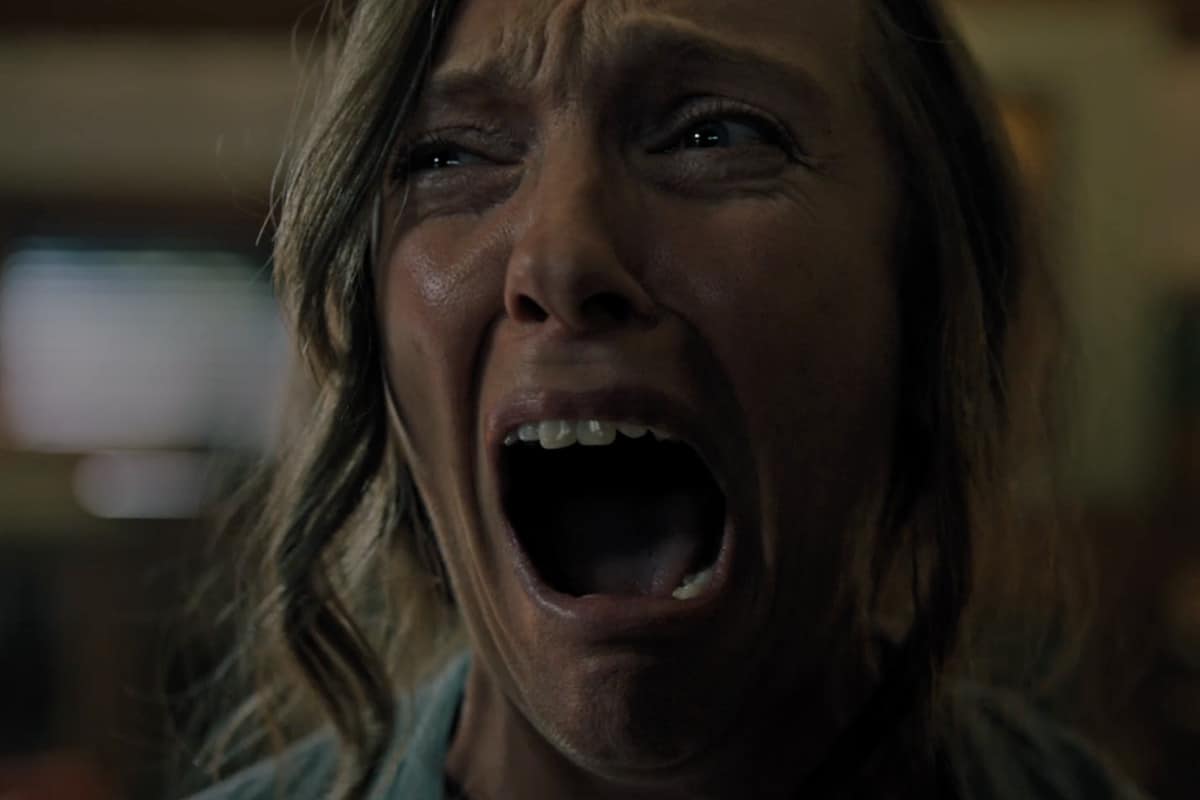 #6 – HEREDITARY
Grief and festering family trauma were huge this past year (see the also very good 2018 Halloween and the very bad state of the real world at the moment), and Ari Aster's debut explores those themes to terrifying extremes. Unnerving while beautiful to look at, this one is hard to shake. Give Toni Collette all of the awards.
#5 – SUSPIRIA
Argento's Suspiria has a special place in my heart, but Luca Guadagnino's reimagining feasted on what's left of my soul. It does what great remakes/reboots/re-whatevers do, molding themes, ideas, plotlines, etc., into something unique, and, in this case, wholly bewitching thanks in large part to impeccable production design. The arc of Susie Bannion (Dakota Johnson in a great performance not getting enough buzz) is decidedly different this time around, but is just as, if not more, satisfying. And that's totally messed up.
#4 – FIRST REFORMED
Ethan Hawke is absolutely riveting as Paul Schrader's film deftly balances overarching themes like faith and climate change with personal struggles, be they physical, emotional, psychological, or spiritual. There are no easy answers in the complex mélange, and First Reformed doesn't try to provide any, leaving us to ponder both the quiet struggles and the radical turns that result from them.
#3 – ROMA
Beautifully and achingly authentic, Roma's technical exquisiteness is matched by Alfonso Cuarón's obvious personal affection for its setting and subjects. The film feels like a collection of memories laid bear with reverence and remarkable skill – largely because it is. Yalitza Aparicio is incredible.
#2 – THE RIDER
Based on the real-life struggle of injured rodeo star Brady Jandreau, who plays a version of himself, The Rider melds authenticity with captivating lyricism. Director Chloé Zhao showcases the majestic South Dakota setting while also wallowing in Brady's malaise as he contemplates and seems destined for a life of poverty without the ability to do what he loves. Lines between reality and fiction are effectively further blurred by casting Brady's real-life father, autistic sister, and paraplegic friend and former rodeo star Lane Scott. From liberating rides at magic hour to visits to Lane, The Rider is constantly, and distinctly, affecting.
#1 – ANNIHILATION
I've loved Annihilation since I saw it way back in February, even as it mentally and emotionally wrecked me. That love has only grown on subsequent revisits to The Shimmer, and the wrecking hasn't gotten any less intense. Much of my connection to this material is most certainly personal, but the ways in which Alex Garland mixes the gorgeous with the horrific – both in the imagery and in the humanity of it all – feels so grand. I will never not love this movie and all the creepy beauty it displays while ruminating on self-destruction and that which changes and consumes us.