As we press forward with our 2020 wrap-up we have Ken's top 10 movies of the year. If you haven't checked out this week's podcast with Ken be sure to give it a listen and click here for all our year-end coverage.
10. The Nest (Sean Durkin)
Sean Durkin's portrait of a family in disarray amidst the excesses of Thatcher's Britain is a robustly constructed character study, anchored by great work from Jude Law and Carrie Coon. Durkin's direction is bracing, underlining everything from the encroaching complications within the characters' lives, to the imposing country estate in which they live. Everything contributes to establishing the film's environment, which is certainly trying, but ultimately pointed and even rewarding to explore.
9. Da 5 Bloods (Spike Lee)
Spike Lee's look at the damning legacy of the United States at home and abroad is told from the perspective of four Black Vietnam veterans, both in flashback scenes at the time of the war and upon their return to Vietnam many years later. A great cast – particularly with regard to sterling performances from Delroy Lindo and Chadwick Boseman – leads the film, bringing to life Lee's wide-reaching direction and storytelling.
8. Driveways (Andrew Ahn)
Driveways is a delicately spun movie, in which its seemingly light approach co-exists with a deep and detailed study. Andrew Ahn has crafted a kind and warm film. He draws out the lives and emotions of his characters within a short runtime, and his cast – including the late Brian Dennehy, in a wonderful supporting role – deliver poignant performances.
7. Nomadland (Chloé Zhao)
Chloé Zhao's look at people who find themselves overlooked by the wider society combines both fictional and real components, a daunting task. But it's neither cloying nor oversimplistic, and while it boasts a superb lead performance from Frances McDormand, the movie also succeeds greatly when simply building and exploring its setting, thanks to Zhao's careful direction and Joshua James Richards's stupendous cinematography.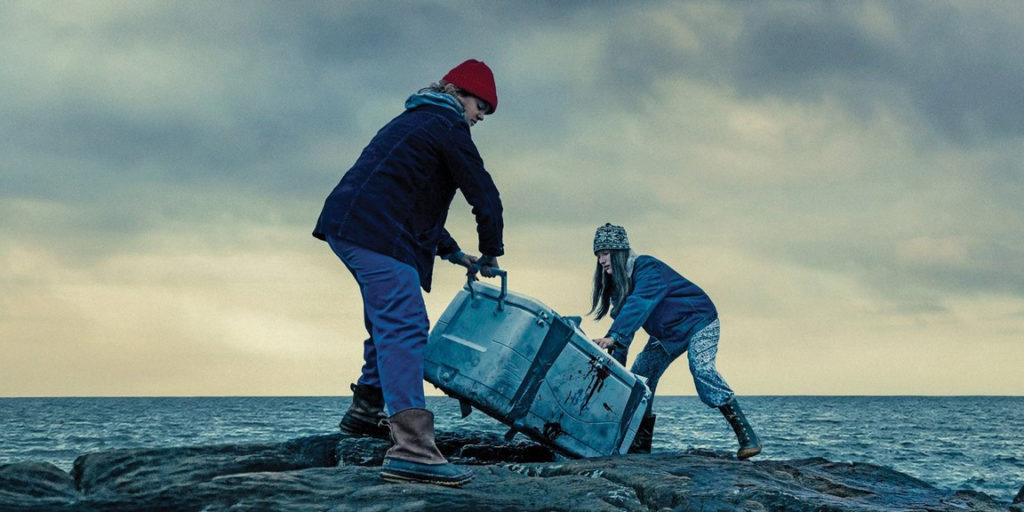 6. Blow the Man Down (Danielle Krudy and Bridget Savage Cole)
An atmospheric and witty film, Blow the Man Down dives deep into the secrets and dynamics at the core of a small New England fishing town. Danielle Krudy and Bridget Savage Cole bring their film's setting to life with aplomb, and craft a story that unfolds with surprise and precision, acted out by a commendable cast.
5. What the Constitution Means to Me (Marielle Heller)
Heidi Schreck takes viewers on a journey through her and her family's personal histories in a kaleidoscopic look at the real-world impact of the U.S. Constitution – as well as the nation and government that interpret and shape it – on the lives of actual people, in this filmed production of her Broadway play. It's an energized, compassionate work, with moments of great comedy co-existing with those of crushing tragedy and injustice. Schreck poses tough questions, and emphasizes their lack of easy or singular answers, but What the Constitution Means to Me is a comprehensive work that feels complete all the same.
4. Wolfwalkers (Tomm Moore and Ross Stewart)
Wolfwalkers tells a story complex in both narrative and themes. However, thanks to its gorgeous animation, solid voice performances, and smart scripting, it's also a highly engaging and entertaining achievement that is neither busy nor distant. Its world is resplendently realized, captivating from its first frames and through the toweringly imagined proceedings that follow.
3. Small Axe: Lovers Rock (Steve McQueen)
This entry in the Small Axe anthology is set nearly entirely at a house party, in which Steve McQueen creates an engaging romantic drama against the backdrop of a spectacularly detailed mosaic of a community. A lively film, its concise 70-minute runtime still overflows with layered character work, graceful cinematography, and a note-perfect sense of establishing time and place.
2. Martin Eden (Pietro Marcello)
Pietro Marcello's ambitious imagination of the Jack London novel is a roaring experiment; a free-wheeling movie that combines archival footage and disparate period settings to an intentionally startling effect. But for all the film's extraordinary leaps of time and format, it's still grounded in a potent evocation of its story's themes, and Luca Marinelli's turn in the title role shines all the way through.
1. First Cow (Kelly Reichardt)
Two men in 1820 Oregon bond by stealing milk from the first cow in the area and making buttermilk biscuits. From this setup, Kelly Reichardt crafts an extraordinary story that serves as a sharp investigation of myths that form the historical narratives of American culture and capitalism, told through the lens of an unusual friendship. With winning performances from John Magaro and Orion Lee in the lead roles, First Cow is a contemplative and elegant accomplishment, managing to be both boldly incisive and calmly empathetic.