A note about this list. I'm largely over the idea of the "best" films list. It's not that lists aren't useful, it's just that I don't find people collecting the "best" films into a list to be as interesting as people collecting their "favorite" films. Below you will find my favorite films of 2018. The ones that stuck in my memory more than the others, kept me thinking about how much I enjoyed them, how interesting they were stylistically and thematically, and how soon I want to rewatch them.
1) Disobediance (Sebastian Leilo)
My top film in the first half of 2018 is still at the top at the end of the year. The way Weisz and McAdams look at each other, all the history of pain and passion the comes through just their eyes is endlessly fascinating and inspiring. Leilo, similarly to his A Fantastic Woman, generates a world of magic in this conservative Jewish community in London. But the film become polemic regarding the Jewish community. The love shared between the two women is also directed at the the community, found within their devotion to their faith and each other. The film is about being in between worlds, in between desires, in between people, making the viewer conscious of just how complex life can be.
2) Blindspotting (Carlos Lopez Estrada)
The trailers for Blindspotting were incredibly deceptive. It made the film seem like an examination of racism and police violence when the film is more about how class, the justice system, and gentrification are infused with racism and enforced by capital and the police. The film unfolds like a play that has escaped the four walls of the stage, creating at once the dynamism of Oakland and the repression and poverty that gentrification is wreaking on the community. It would have been very easy for the film to become preachy, especially given the use of poetry from the leads, but those most powerful moments are executed sparingly, making their power that much greater and burning their messages into your mind.
3) Spider-man: Into the Spider-verse (Peter Ramsey, Robert Persichetti Jr., Rodney Rothman)
One theme of the rest of this list is how much fun I had watching these films and no film was more fun this year than Spider-verse. I went in knowing almost nothing about the plot so as the reveals stack my jaw went further towards the floor. The animation makes Doctor Strange look old and the voice performances are all across the board great. It's the best superhero movie of 2018.
4) Black Panther (Ryan Coogler)
Black Panther is a lot of things. It's a Hollywood presentation of many of the debates in critical race theory of the past hundred years. It's an action movie with all the force of Coogler's previous film, Creed. It's an emotional story about family, legacy, and violence. And goddamn is it a fun ride. In 2008 people thought that maybe The Dark Knight would be the first superhero film to be nominated for Best Picture. Hopefully they're right this time as Black Panther uses the genre's trappings to transcend its limitations.
5) Private Life (Tamara Jenkins)
I was predisposed to enjoy this film. Paul Giamatti, Kathryn Hahn and Molly Shannon are three of my favorite actors and I've always found movies about adoption and family building to be among the most powerful. It's a patient, funny, and deeply affecting film. 'Nuff said.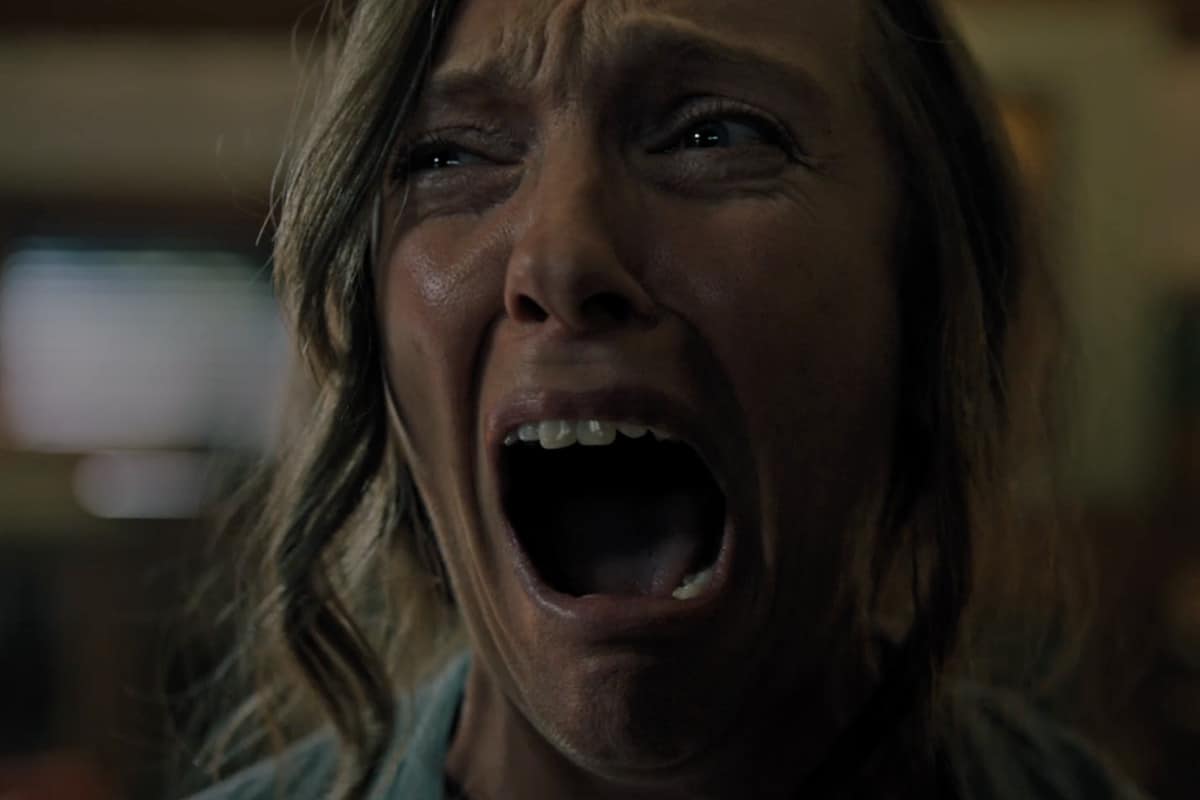 6) Hereditary (Ari Aster)
This film is here above Unfriended: Dark Web and A Quiet Place only because it embodies the best of two horror tropes that I love. The first is what I call "Is Mommy Crazy or is she Haunted?" with films like The Babadook, Under the Shadow, and Lights Out. The second is "Complete the Ritual" with films like Cabin in the Woods and The VVitch. Instead of making the conflict about fighting this external spiritual force, this world simply assumes the finality of the demonic and uses that world to show the deterioration of a family under immense pressure. It's terrifying and has the best performance from an actress this year in Toni Collette.
7) A Simple Favor (Paul Feig)
Blake Lively is a revelation and has been since the first season of Gossip Girl. Through Age of Adaline, The Shallows, and Cafe Society she has demonstrated real dramatic acting chops and with A Simple Favor we finally get to see her being really truly funny. The film is a truly bizarre trip through a world that makes very little sense but uses that insanity to bring you to tears of laughter and shocking jaw drops. This is probably my favorite Paul Feig movie all things being equal.
8) Blockers (Kay Cannon)
How did Blockers get made? The amount of sexual content in this film coming mostly from young women is astounding in its audacity and that the main conflict of the film is how John Cena and Leslie Mann are trying to stop this sexuality in its tracks is remarkable. It's like Cannon tried to reflexively show how the culture would respond to these transgressions and then rebuking it by punishing John Cena with a tube of beer up his ass.
9) Mamma Mia! Here We Go Again (Ol Parker)
I don't have much of an explanation for this except that I am rather infatuated with the silver fox that Andy Garcia has developed into and Lily James is such a star that I was having fun every minute of this movie and found myself listening to ABBA for weeks afterwards. Also Cher is a blast and the film doesn't care whatsoever about making sense. Those are both positives in my book.
10) Venom (Ruben Fleischer)
Here's the really controversial pick. My question isn't so much why people didn't like this movie, it's why people seem to love Aquaman when Venom is so much more fun and transgressive in its aggressive CGI-ness. Nothing here makes sense: from Tom Hardy's accent to Venom's homicidal ramblings, the film is by all measures a mess. But oh what a beautiful mess! The CGI is totally first rate and getting to watch a film about taking down Elon Musk with a bloodthirsty gay alien virus is inherently entertaining. Just go in and remember to have fun and I think you'll see, like I did, that Venom is not only not one of the worst films of 2018, but one of its best.
Honorable Mentions
Blackkklansman
Chappaquiddick
A Quiet Place
Jurassic World: Fallen Kingdom
Ocean's 8
Sorry to Bother You
Unfriended Dark Web
To All the Boys I've Loved Before
Game Night
Support the Girls