Child molestation is unanimously at the top of the list of humanity's most foul crimes. To see someone who has lived through the abuse and then emerge triumphantly as a survivor on the other side is damn admirable. Rewind is that story; it's an unlikely hero story assembled together by the victim (and filmmaker) with the intention of personal healing and to educate an audience.

Years after his abuse ended, 23-year-old Sasha Joseph Neulinger, felt a weight of unworthiness sinking his capability of having a full-fledged loving life. To transcend the shame, Sasha felt he needed to revisit his painful past fully, from beginning to end, and to document it along the way. Sasha rewinds his father's stockpile of home videos to retrieve significant footage and to muse over his childhood with his family. Rewind mixes new interviews and conversations with old home video footage and pieces them together in an intelligent manner to form a dramatic unfolding story of Sasha's arduous life.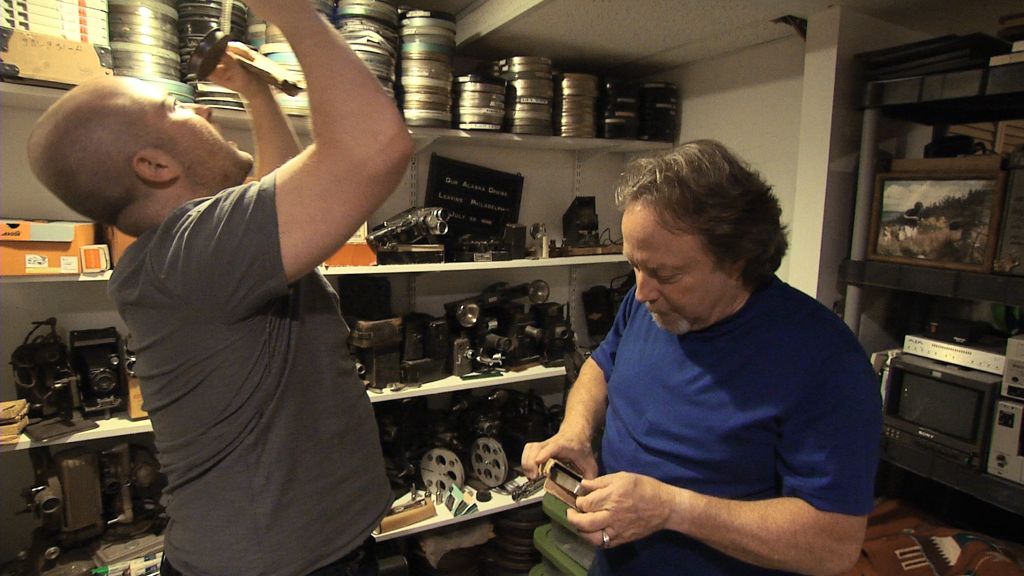 In the beginning, we're met with a mystery; what caused little Sasha to go from a happy-go-lucky kid to a troubled, wild and unpredictable one? Sasha's father comments on his home videos. "Now when I look at them, I see it in the background. Stuff was going on," he says. The changes in the boy are evident in the tapes, and we yearn for the answer. Next, we're taken aback when we learn about the people involved and the manner in which the offense takes place. These details juxtaposed against the old footage of a close-knit and cheery family causes a shock. It's eerie to think that, behind the normalcy and smiles of a family, there lies a vile secret.

More and more disturbing information is revealed as Sasha recollects moments of his life with his parents and sister. Sasha's drawings from his psychiatry sessions are especially harrowing. At this time, Rewind becomes a lesson on the common aspects of molestation, such as its twisted, contagious nature and the psychological poison that permeates the victim's unconscious. These insights into the matter allows Neulinger to contest the actions of the abusers from a non-judgemental lens.

In the film's final act, Sasha revisits his quest for justice: a segment that carries the spirit of a courtroom drama. We get a decent inside look at the legal system, thanks to interviews with the prosecutor and the judge in the case.

Finally, after years of compiling footage and both interviewing and speaking with family members and the professionals involved, Sasha's rewind meets its end. Whether the completion of Sasha's journey and documentary proved to be therapeutic for him is mostly left unsaid, but we are left with some hope. Psychiatrist Dr. Herbert Lustig made an important point about Sasha testifying against his offender in court. Whether the defendant would be convicted or not made no difference to the boy because, at the moment he spoke out, he won the inner psychological battle.

Speaking about abuse is the most difficult thing for victims to do. By professionally crafting a feature documentary about it, Sasha's voice echoes worldwide. He leaves us inspired, thanks to his fortitude and bravery through a long and stormy journey.